New Insights on Pain and Opioid Use in People With Sickle Cell Disease After Hematopoietic Stem Cell Transplant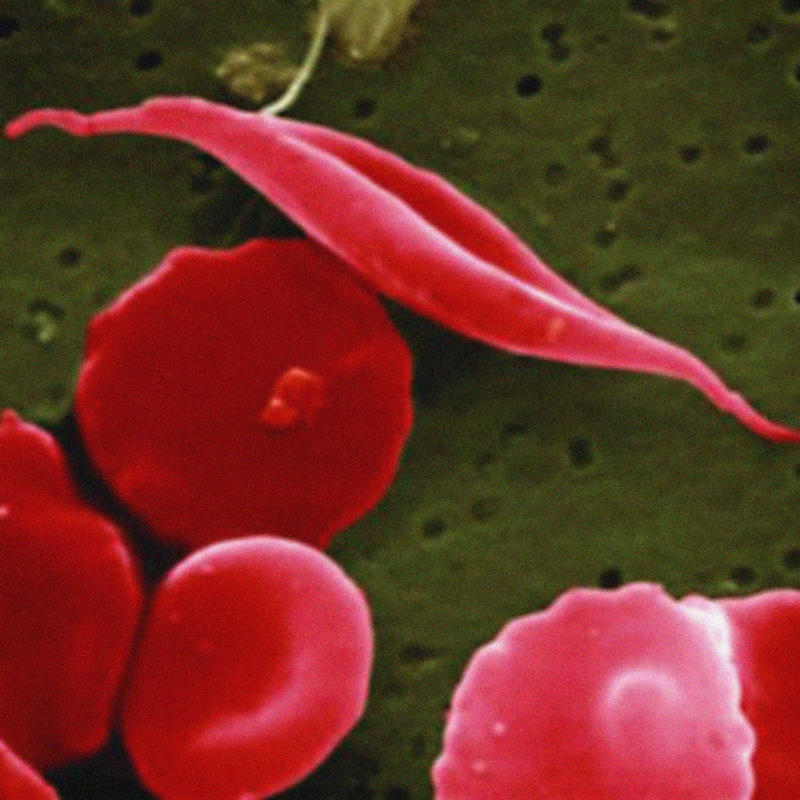 A collaborative intramural study cofunded by the National Center for Complementary and Integrative Health and three other agencies at the National Institutes of Health offers new information on pain in sickle cell disease, the use of opioids for this pain, and psychological and quality-of-life challenges faced by people with this disease. The study was reported in a research letter in the British Journal of Haematology.
Sickle cell disease (SCD) is an inherited disease in which a person's red blood cells have an abnormal crescent shape, block small blood vessels, and do not live as long as normal red blood cells. Pain is a common symptom of SCD and its complications; it typically starts early in life and can be acute or chronic.
Hematopoietic stem cell transplantation (HSCT) is used to treat SCD. In HSCT, stem cells are taken from the bone marrow or blood of someone (often a matched sibling) who does not have SCD and are transplanted into the patient. They enter the bone marrow and begin making new red cells without SCD characteristics. Although many people experience an improvement in pain after successful HSCT, others do not, and pain management challenges continue.
The researchers analyzed information obtained within 3 months before transplant and at 12 months after transplant on 35 patients who received successful HSCT, including their number of hospital admissions for pain per year, whether they used short-acting and/or long-acting opioids, and their level of hemoglobin (a protein in red blood cells). At the same two time points, they also assessed Patient Reported Outcomes Measurement Information System (PROMIS) measures in 20 of the patients in these 8 domains: pain intensity, pain impact, physical function, fatigue, anxiety, depression, sleep disturbance, and social-role satisfaction.
Among the researchers' major findings at 12 months after HSCT, compared with 3 months before HSCT, were the following:
Use of opioids had dropped significantly in all groups. However, 40 percent of the patients reported persistent pain that required opioids. All of the patients who were using opioids 12 months after HSCT had suffered from chronic pain before HSCT. Among patients who only had acute episodic pain before HSCT, none were taking opioids 12 months after the procedure.
Hospital admissions for pain decreased to 0 (as median value) in all groups.
Factors at the pre-HSCT stage that were associated with persistent pain and opioid use post-HSCT included older age, higher anxiety ratings, more hospital admissions for pain, higher pain ratings, and treatment with long-acting opioids.
On the PROMIS measures, significant improvement was seen post transplant in pain intensity, pain impact, physical function, and social-role satisfaction but not in fatigue, anxiety, depression, or sleep disturbance.
Hemoglobin levels improved in all participants.
When HSCT is successful, pain is usually but not always resolved for SCD patients. This investigation confirmed that the neurobiology of pain in SCD is complex, with different mechanisms contributing. There appeared to be a basis for addressing clinical and psychological diseases/conditions that occur along with SCD before a patient has HSCT, and to consider performing HSCT at younger ages. The study's limitations included the short followup period and the small number of participants who completed PROMIS assessments.
Publication Date: March 12, 2018