Preferences for Once-Weekly vs. Twice-Weekly Yoga Classes Don't Influence Yoga's Effect on Low-Back Pain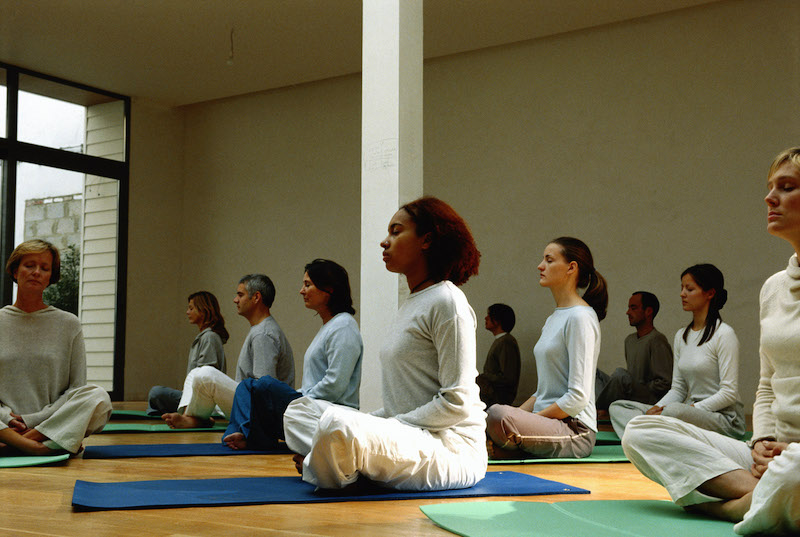 A recent study found that in people with chronic low-back pain, a person's preference for once-weekly vs. twice-weekly yoga classes will likely not influence the effect of yoga on back pain intensity or back function. However, the researchers found an association between worse back function at the beginning of the study and a preference for more frequent yoga classes. Participants who wanted more frequent yoga classes had higher expectations of benefits from those classes. The study was funded by the National Center for Complementary and Integrative Health (formerly NCCAM) and was published in the journal Global Advances in Health and Medicine.
Researchers from the Boston University School of Medicine and Boston Medical Center, Boston University School of Public Health, and Group Health Research Institute analyzed data from a 12-week randomized controlled trial that compared once-weekly and twice-weekly yoga classes for the treatment of chronic low-back pain. At the beginning of the study, the researchers asked participants—93 adults from a predominantly low-income minority population—about their back function and pain, as well as their treatment expectations and preferences. The participants were then randomly assigned to once-weekly or twice-weekly classes. After the 12 weeks of yoga, the participants were surveyed again to reassess their back function and pain.
All groups of participants had improved back pain and function after 12 weeks. Measures of back pain intensity and function after 12 weeks did not appear to be affected by participants' preference for once-weekly or twice-weekly yoga sessions or their expectations of benefit from treatment. However, the researchers noted that all participants enrolled in the study expected to take part in yoga sessions, and this could have caused relatively high expectation scores for all participants. In addition, they noted that high expectation scores may be related to self-efficacy and an increased willingness to engage in the practice of yoga, but these factors were not accounted for in their analysis. They concluded that future research on how expectations impact treatment outcomes is needed.
A previous report from this study showed that once-weekly yoga classes worked as well as twice-weekly yoga classes in relieving low-back pain and improving back function in this group of people.
Publication Date: January 31, 2015