Study Explores the Molecular Basis of Chronic Pain Following Nerve Injury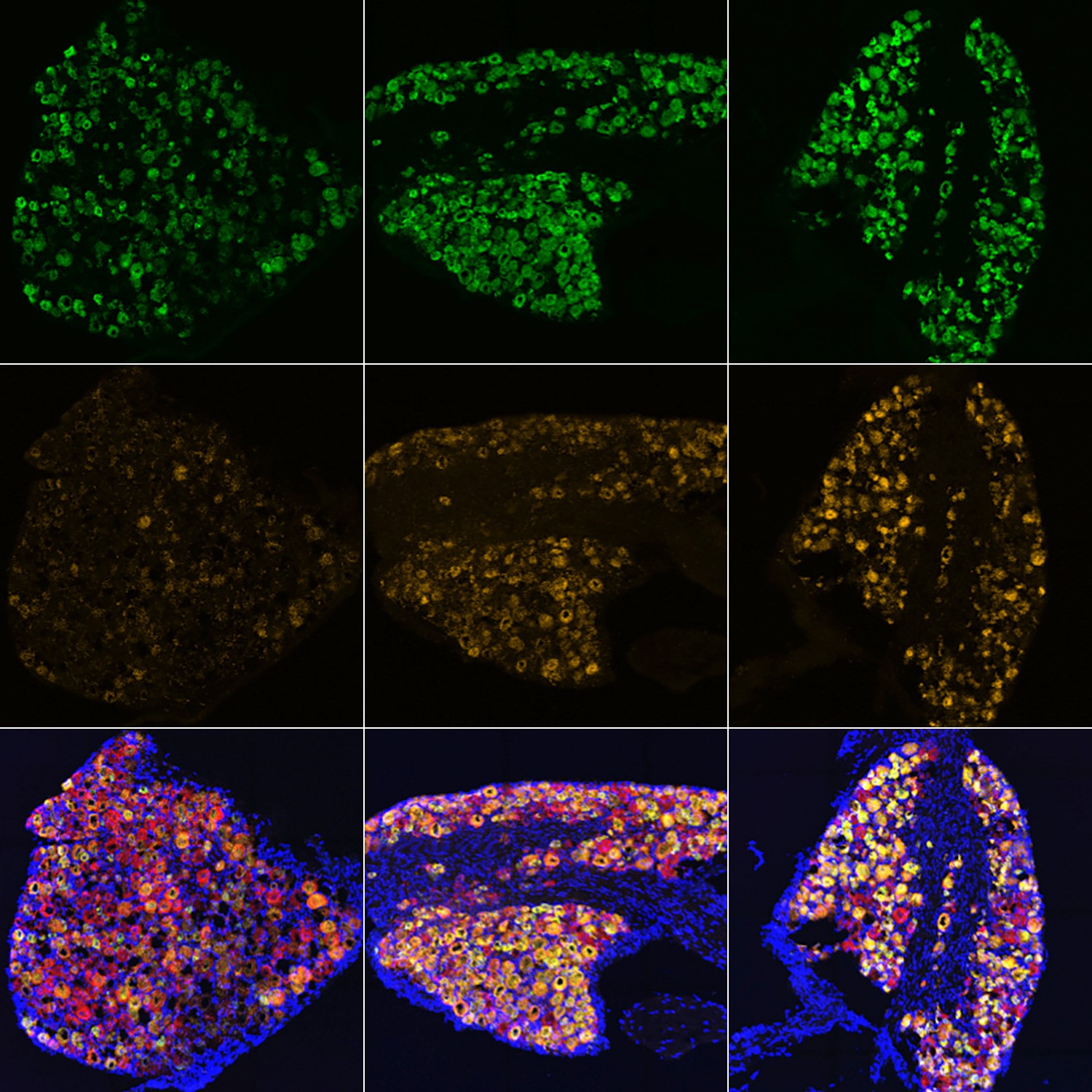 Credit: NIH
A new study has identified a key molecule, dual leucine zipper kinase (DLK), that controls pathways leading to chronic neuropathic pain following nerve injury. Inhibition of DLK reduced abnormal sensitivity to touch in mice with neuropathic pain. Neuropathic pain is a condition that may lead to oversensitization of nerves, causing severe pain to be felt in response to stimuli that are normally painless. The mechanisms behind neuropathic pain are not fully understood, but this study, conducted by intramural researchers from the National Center for Complementary and Integrative Health and the Eunice Kennedy Shriver National Institute of Child Health and Human Development at the National Institutes of Health and published in the journal eLife, sheds light on the mechanisms of this type of pain and paves the way toward new treatments.

The researchers used mouse models to replicate human peripheral nerve injury and then conducted behavior tests to measure pain sensitivity. They also analyzed spinal cord tissue and sensory neuron tissue. They found that DLK acts as a "master regulator" of genetic changes that occur because of nerve injury and plays an essential role in the development of neuropathic pain sensitivity. Furthermore, the researchers found that certain immune signals are dependent on DLK for pain responses at sites far from the point of injury.

This study demonstrated that the absence of DLK reduces sensitivity to pain in the context of traumatic nerve injury. The researchers noted that the findings may also extend to other situations such as neurodegenerative disease. The results indicate a potential mechanism that could help in designing and testing new ways to treat chronic pain.
Publication Date: July 3, 2018