Graph titled Meditation: Use by U.S. Adults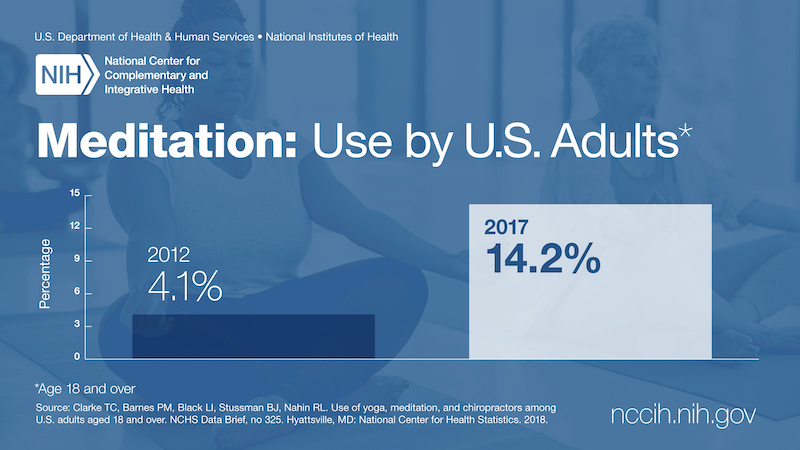 Vertical bar graph showing percentages of U.S. adults age 18 and over who used meditation in 2012 and 2017.

In 2012, 4.1 percent used meditation.

In 2017, 14.2 percent used meditation.
Clarke TC, Barnes PM, Black LI, Stussman BJ, Nahin RL. Use of yoga, meditation, and chiropractors among U.S. adults aged 18 and over. NCHS Data Brief, no 325. Hyattsville, MD: National Center for Health Statistics. 2018.