Speaker Biosketch for Tranceformation: Hypnosis in Brain and Body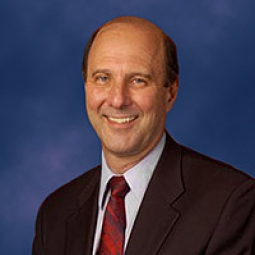 David Spiegel, M.D., is Willson Professor and Associate Chair of Psychiatry and Behavioral Sciences, Director of the Center on Stress and Health, and Medical Director of the Center for Integrative Medicine at Stanford University School of Medicine, where he has been a member of the academic faculty since 1975. Dr. Spiegel has 40 years of clinical and research experience studying psycho-oncology, stress and health, pain control, psychoneuroendocrinology, sleep, and conducting randomized clinical trials involving psychotherapy for cancer patients.
He has published numerous books, scientific journal articles, and book chapters on hypnosis, psychosocial oncology, stress physiology, trauma, and psychotherapy. His research has been supported by NCCIH, the National Institute of Mental Health, the National Cancer Institute, the National Institute on Aging, the John D. and Catherine T. MacArthur Foundation, the Fetzer Institute, the Dana Foundation for Brain Sciences, and the Nathan S. Cummings Foundation.