NCCIH's Funding Priorities and Research Focus
The National Center for Complementary and Integrative Health (NCCIH) at the National Institutes of Health (NIH) funds and conducts research to help answer important scientific and public health questions about complementary and integrative health approaches. NCCIH works to determine what is promising, what helps and why, what doesn't work, and what is safe.

NCCIH's Funding Priorities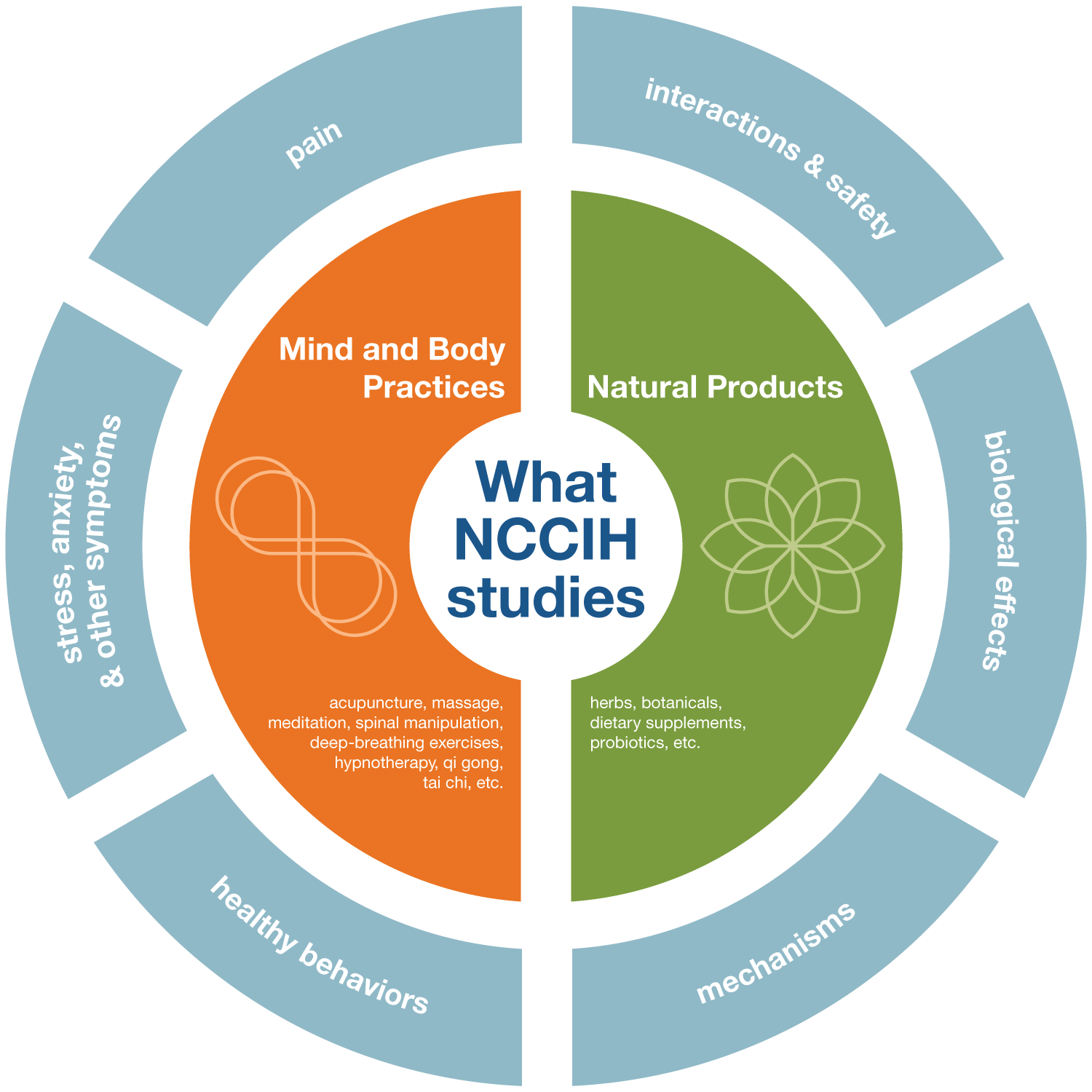 NCCIH 2016 Strategic Plan: Exploring the Science of Complementary and Integrative Health
Our Strategic Framework
The field of complementary and integrative health encompasses a large and diverse array of practices, products, and disciplines. To best focus its research investment, NCCIH's strategic plan outlines a framework of three scientific and two cross-cutting objectives.
Scientific Objectives
Advance fundamental science and methods development.
Improve care for hard-to-manage symptoms.
Foster health promotion and disease prevention.
Cross-Cutting Objectives
Enhance the complementary and integrative health research workforce.
Disseminate objective evidence-based information on complementary and integrative health interventions.
Learn more about NCCIH's current research strategy.
NCCIH's Budget at NIH
NCCIH is part of NIH, the Nation's medical research agency and the largest source of funding for medical research in the world. NCCIH receives a small percentage of the NIH budget. Find information on the NCCIH budget here.

How to Learn More About NCCIH Research Priorities