Funding Opportunity for Research on Myofascial Pain Biomarkers
Director's Page
Helene M. Langevin, M.D.
August 8, 2023
I'm writing today to flag an important funding opportunity related to research on myofascial tissues and their role in musculoskeletal pain. Myofascial tissues have long been understudied, especially in understanding the underlying processes that can either lead to musculoskeletal pain or help mitigate it. This initiative is aimed at developing tools and measurements that may ultimately help clinicians better identify and treat patients with myofascial pain. Developing objective measurements of myofascial tissues relevant to myofascial pain and assessing them in human study participants will require interdisciplinary teams including clinicians with experience in the diagnosis and treatment of myofascial pain, engineers, tool developers, and clinical researchers. I therefore want to alert you of some resources that may help you put together a research team and develop a grant application for this funding opportunity. 
The current notice of funding opportunity (NOFO), RFA-AT-24-003, "HEAL Initiative: Toward Developing Quantitative Imaging and Other Relevant Biomarkers of Myofascial Tissues for Clinical Pain Management (R61/R33, Clinical Trial Required)," is a reissue of a NOFO issued 2 years ago by the National Institutes of Health (NIH) Helping to End Addiction Long-term Initiative®, or NIH HEAL Initiative®. That NOFO led to the funding of seven successful projects, but there's much more work to be done.
Like the earlier funding opportunity, this one focuses on the development of tools to differentiate between normal and abnormal myofascial tissues. It uses a two-phase (R61/R33) award mechanism, with biomarker development in the first phase and evaluation of the new biomarkers in the second phase. The second phase must include a clinical trial to test the ability of the new measures to detect changes in myofascial tissues in response to one or more pain management interventions.
Bringing together an interdisciplinary team that combines knowledge of myofascial pain with expertise in technology development (for the first phase) and in the design, conduct, and analysis of clinical trials (for the second phase) is essential for a successful project. So, we've provided some opportunities for you to learn more about the initiative and identify other investigators with whom you can collaborate on a proposal.
On our website, there is a detailed FAQ about the funding opportunity, with information about budget, milestones, the types of measures and health conditions that can be studied, and submission and review-related issues. 
On Wednesday, August 9, at 1 p.m. ET, we will hold a technical assistance webinar for potential applicants. At the webinar, I will provide an overview of the scope and impact of the initiative, and National Center for Complementary and Integrative Health (NCCIH) program and review staff will discuss application considerations and review requirements. We will also devote a portion of the webinar to answering your questions. Register here for the technical assistance webinar.
On Wednesday, August 16, at 11 a.m. ET, we will hold a separate teaming/collaboration webinar. The purpose of this event is to facilitate conversations with NIH HEAL Initiative program officials and topic experts related to the technical requirements for the second phase of the NOFO and to help investigators find others with different types of expertise to form collaborations. Participants will have the opportunity to join breakout rooms and discuss potential teaming needs. Register here for the teaming/collaboration webinar. 
Participation in the webinars is optional and not required for application submission. But because of the complexity of the research required and the need for collaboration, I know potential applicants will learn a great deal from these sessions. A recording of the August 9 technical assistance webinar will also be made available after the event. The August 16 teaming webinar will not be recorded.
The application deadline for this funding opportunity is October 18, 2023. 
The research that will be done under this initiative is crucial to enhance our understanding of musculoskeletal pain and the role of myofascial tissues in its causation and treatment. I hope that we receive many excellent proposals. Please remember that NIH program and review staff are available to answer any questions you may have as you put together your application. You can find email addresses for the contact people at NCCIH and each of the other participating Institutes and Centers in Section VII of the NOFO.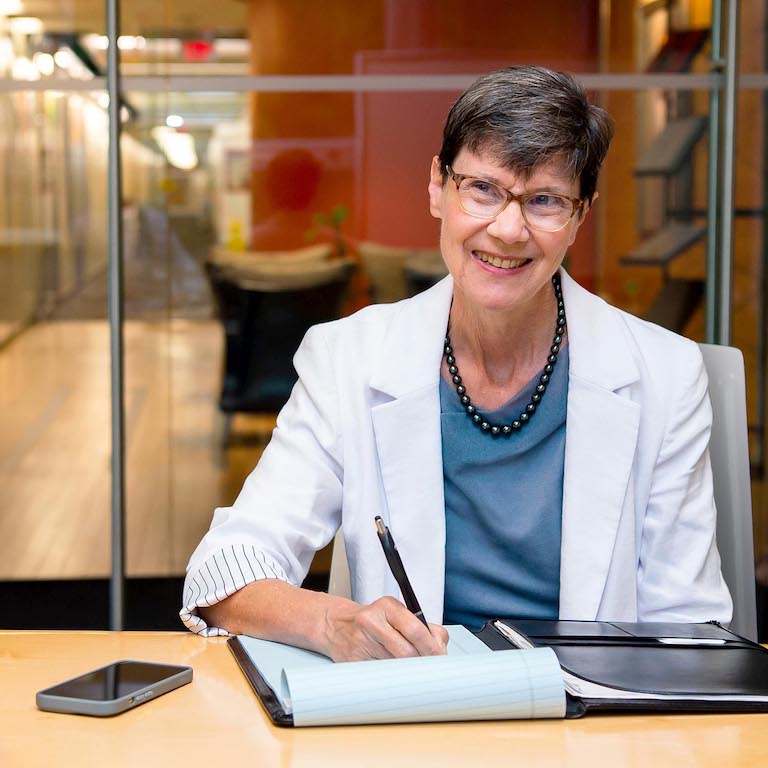 Helene M. Langevin, M.D.