Kratom: Exploring the Science of a Controversial Botanical
Director's Page
Helene M. Langevin, M.D.
June 3, 2022
Research on the potential value of complementary and integrative health approaches in managing chronic pain and opioid use disorder is a high priority for the National Center for Complementary and Integrative Health (NCCIH). Much of this research, including the programs NCCIH is leading or co-leading as part of the Helping to End Addiction Long-term® Initiative, or NIH HEAL Initiative®, focuses on psychological or physical approaches such as mindfulness-based interventions or acupuncture. However, approaches involving natural products may also have roles to play. One such product is kratom (Mitragyna speciosa). 
As part of NCCIH's Integrative Medicine Research Lecture Series, Dr. Christopher McCurdy of the University of Florida recently gave a talk on kratom, "Can a Controversial Tree End the Opioid Crisis?" As Dr. McCurdy explained in his lecture, a tea made from leaves of the kratom tree has traditionally been used in Southeast Asia to relieve pain, as a stimulant to improve work capacity, and to reduce symptoms of opioid withdrawal. In these countries, kratom consumption is ubiquitous, and kratom trees are in every backyard. Kratom contains a large number of alkaloids, of which mitragynine is the most prominent. These substances have some of the same effects in the body as opioids but differ from opioids structurally. 
Dr. McCurdy told us that there is reason to believe that kratom might have the potential to replace some of the medications used during opioid detoxification, thus improving medication adherence and the chances of completing detoxification. Kratom might also be useful in medication-assisted therapy for opioid use disorder. However, much remains to be learned before the potential value of kratom for these purposes can be fully evaluated. Many gaps exist in the science around this plant.
Although a substantial amount of research has been done on the effects of kratom and its individual alkaloids in experimental models, very little research has been done in humans. A new NCCIH-supported clinical pharmacokinetic assessment of kratom in healthy adults has provided a foundation for further studies of its safety and effectiveness, but this work represents only a first step toward fully understanding the effects of kratom in people. 
Dr. McCurdy said that the lack of a standardized product has prevented rigorous clinical trials to evaluate the claims that have been made for kratom. Different chemotypes of kratom trees contain different amounts of alkaloids, and the processed kratom products available in the United States do not have the same composition as the "fresh leaf" tea preparations traditionally used in Southeast Asia. Differences among products, including extracted compounds and dosage, may be one reason why kratom has been associated with a range of adverse events in the Western world despite its long history of seemingly safe traditional use. Kratom is widely available in the United States, but is not currently approved by the U.S. Food and Drug Administration for any medical purpose, and there have been problems with product contamination, including cases of gastrointestinal illnesses linked to the presence of Salmonella bacteria in kratom products.
The story of kratom and its possible role in managing the opioid crisis illustrates both the potential value of complex botanicals and the daunting challenges of rigorously studying them. As we noted in the NCCIH strategic plan, many of the natural products that people use for health purposes are complex, with multiple molecular constituents that may contribute to their beneficial or harmful effects. Rigorous research on these products requires advanced methods, but unfortunately, the development of techniques for studying complex botanicals has lagged behind other areas of science. To move the field forward, NCCIH is emphasizing research to overcome the methodological and technological hurdles that have slowed progress in understanding the health effects of natural products.
If you're interested in botanicals or the opioid crisis, I hope you'll take the time to watch the video of Dr. McCurdy's lecture. You might also enjoy other past lectures from our Integrative Medicine Research Lecture Series and our Stephen E. Straus Distinguished Lecture Series. Both series have featured outstanding speakers who have shared their knowledge of a wide variety of fascinating topics related to complementary and integrative health.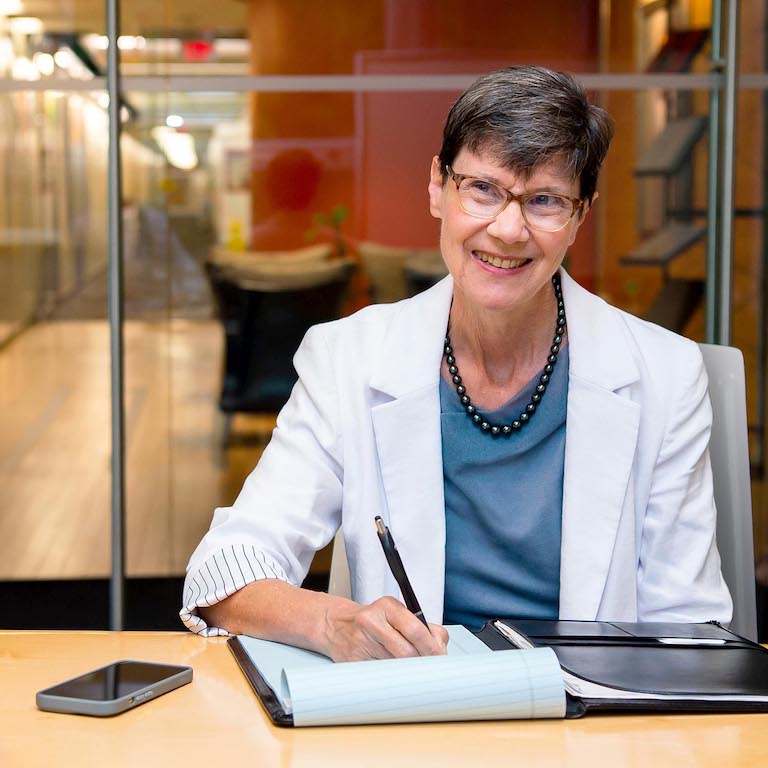 Helene M. Langevin, M.D.