REACHing the Next Generation of Clinician-Scientists
Director's Page
Helene M. Langevin, M.D.
November 1, 2023
The National Institutes of Health (NIH) is full of exciting funding opportunities designed to power ground-breaking scientific research. But even with support from NIH, like online resources, technical assistance webinars, and program staff available to answer questions, navigating the process of applying for and winning grants can be a tall mountain to climb. The hike can be steeper for clinician-scientists, and steeper still for complementary and integrative health professionals aspiring to become clinician-scientists. Schools devoted to training professionals on complementary and integrative health practices often do not have the infrastructure to navigate the grant submission process, nor are they usually equipped to offer resources to support interdisciplinary collaborations or partnerships with large, research-intensive institutions. 
This is why I'm so excited about a newly funded effort at the National Center for Complementary and Integrative Health (NCCIH) to create a virtual resource center for clinician-scientists focused on complementary and integrative health. The project, awarded to the RAND Corporation, will be called the RAND REsearch Across Complementary and Integrative Health (REACH) Center (REACH Center). It will foster partnerships and collaborations among institutions and provide resources for faculty working at complementary and integrative health institutions in the United States. 
Anyone who has submitted an NIH grant application knows how challenging this is, and for a busy clinician who is occupied with patient care, the process can be incredibly daunting. It requires spotting relevant requests for applications (RFAs) at the right time, knowing how to read and interpret them, generating a strong idea, assembling the right team, developing a budget, establishing an institutional review board, and ultimately, submitting a competitive grant application. 
Supporting the career development of clinician-scientists serves an important purpose in advancing scientific knowledge. Generally, clinician-scientists bring a unique, blended perspective that combines front-line understanding of patient care with research expertise and skills. Given the holistic and integrated framework of complementary and integrative health, investigators trained in these practices are poised to bring their uniquely valuable viewpoint to research.  
The need for a dedicated effort to cultivate this essential workforce is clear. Conventional areas of science and medicine have robust programs that offer intensive scientific training to build on clinicians' medical education. Typically, they also have large, research-intensive institutions that provide resources to help researchers pursue grant funding. But in the field of complementary and integrative health, the scope and scale of institutional resources often fall short, which leads to missed opportunities to attract early-career talent. 
RAND, the grant recipient, brought important experience to the table with a "proof of concept" effort, led by Patricia Herman, Ph.D., N.D., M.S., and Ian Coulter, Ph.D. In a previous demonstration project, they helped initiate research collaborations among 13 complementary and integrative health clinical institutions in the United States and Canada using a web-based platform. In proposing this new project, they defined four important aims for the REACH Center that align with NCCIH's vision for deepening the workforce in this area:
Foster and enhance a virtual research community across the REACH Center's multidisciplinary partners to help incubate collaborative research concepts into successful grant submissions, resulting in findings that will improve symptom management and whole person health using complementary and integrative health interventions. 
Provide core research resources to REACH Center members, including biostatistical and clinical informatics support, consultation on research design, grants administrative support, and collective software/datasets. 
Facilitate research training and mentoring to improve grant applications and support the progression of clinician-scientists into successful research careers. 
Foster additional partnerships among complementary and integrative health clinical institutions. 
One of the most important aspects of the program will be the REACH Center's work to facilitate interdisciplinary collaboration. To advance research that deepens our understanding of whole person health, it's vital that we bring diverse areas of expertise to the table to define thoughtful research questions and design impactful studies. 
Conducting research that addresses the whole person health framework is no small task. The most effective studies will need to integrate sophisticated methods and research design to tackle the challenges of exploring the impact of a single intervention on multiple systems, multiple interventions on a single system, and multiple interventions on multiple systems. Each layer adds more complexity that can be best addressed through collaboration and multifaceted expertise. 
The evolving research landscape in complementary and integrative health requires a workforce equipped to take on both the scientific questions and public health challenges we face today and those that we will encounter in the future. Taking on pressing scientific challenges requires supporting researchers who can bring ideas, perspectives, and talent to the work, not just those who happen to have institutional resources. By investing in an effort to equip those interested in becoming clinician-scientists with the resources they need, regardless of the size of their institution, we can open new opportunities for scientific understanding. The REACH Center will help address the disparity in resources by serving as a central resource that "evens the playing field" and better allows the best ideas to bubble up through the grantmaking process.
If you're interested in learning more about the REACH Center, I invite you to join RAND's virtual launch event on Thursday, November 2, from 3 to 4:30 p.m. ET. 
Learn more and register online.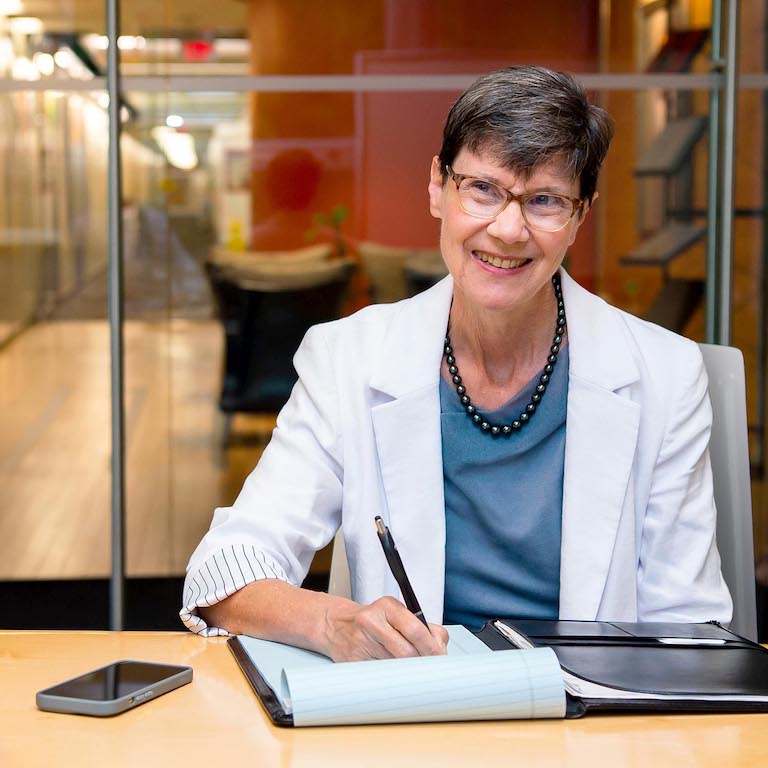 Helene M. Langevin, M.D.