Spotlight on Pain Illustrates the Imperative of Finding and Using Diverse Tools
Director's Page
Helene M. Langevin, M.D.
December 16, 2022
USA Today recently published a series on chronic pain, written by long-time health reporter Karen Weintraub. Over the course of her reporting, she gathered insights from a wide range of experts, and I'm happy to have had the opportunity to share perspectives on behalf of the National Center for Complementary and Integrative Health (NCCIH).  
The series highlighted various important aspects of the pain discussion, including the unmet needs in preventing and managing pain, the public health crisis and human costs of opioid addiction and overdose, the pain burden across the lifespan, including in childhood, potential future directions for treating pain, and what we know today about the role of complementary and integrative approaches to managing pain.
I appreciated the chance to talk about this last topic because it is a bright spot in a difficult and fraught landscape. The positive effects of mind and body approaches, like those being deployed by the Veterans Health Administration's (VHA) Whole Health program and described in Ms. Weintraub's story, are supported by a growing body of evidence. Well-designed studies, including many funded or led by NCCIH, have yielded important findings about the impact of yoga, stretching, mindfulness meditation, acupuncture, tai chi, and spinal manipulation. 
Mind and body approaches can offer a path to good, durable outcomes and expand the available "tools in the toolbox" for managing pain. A common thread that runs through each of these techniques is the central role of patients and the opportunity for individuals to actively engage and participate in their own healing and pain management. Mind and body approaches are particularly important for patients who want or need treatment options that do not carry the risks of opioids.
As we look to the future, many opportunities for progress are on the horizon. I'm proud of NCCIH's work to advance research on whole person health, which will allow researchers to study more complex questions about pain management and provide new insights on how to most effectively use the different "tools in the toolbox." In addition to understanding mind and body approaches, NCCIH's portfolio of work includes efforts to derive novel nonopioid analgesics from natural plant, animal, and microbial compounds, including terpenes and cannabinoids. 
As the body of evidence continues to grow, efforts to promote access to complementary and integrative approaches within the health care delivery system will be an essential steppingstone to improvements in patient care. As the VHA's efforts have demonstrated, patients stand to benefit now from complementary and integrative approaches to chronic pain management. Ensuring access on a larger scale will require decision makers to consider the potential benefits of retooling how we deliver and pay for care to meet the needs of individuals and achieve better outcomes.  
For clinicians, there is an important opportunity to become more familiar with the evidence behind complementary and integrative approaches to chronic pain management. Doing so will help foster discussion between health care professionals and their patients and help them peer beyond the prescription pad to explore a broader array of options. Nonpharmacologic approaches can confer the benefit of not just pain management but also other health improvements like stress management or better-quality sleep. By broadening the discussion, clinicians can help ensure that opioids are used when they are clinically appropriate, and nonopioid options can be used to promote quality outcomes and help more patients avoid the risks embedded in opioid use.
I'm glad that USA Today chose to shine a spotlight on this important topic. Chronic pain compromises the daily lives of too many people. Poorly managed opioid use—both the overprescribing that has contributed to soaring rates of addiction and the overcorrection of withholding opioid-based treatments when they are appropriate—has inflicted an unacceptable level of harm and suffering. By diligently pursuing research and applying what we already know to decision making, I'm optimistic that better tomorrows are ahead for those who suffer from chronic pain today.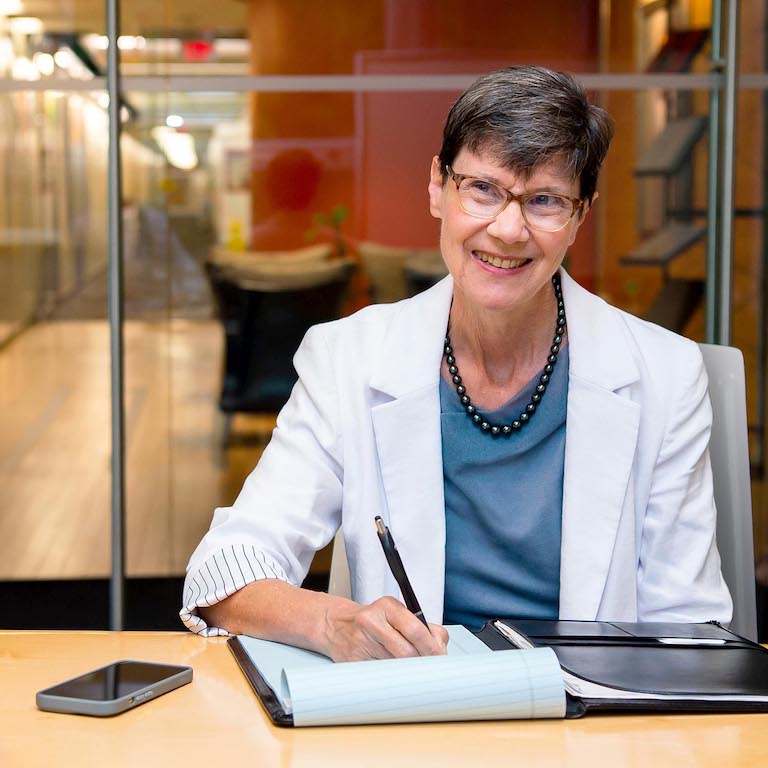 Helene M. Langevin, M.D.