Berberine and Weight Loss: What You Need To Know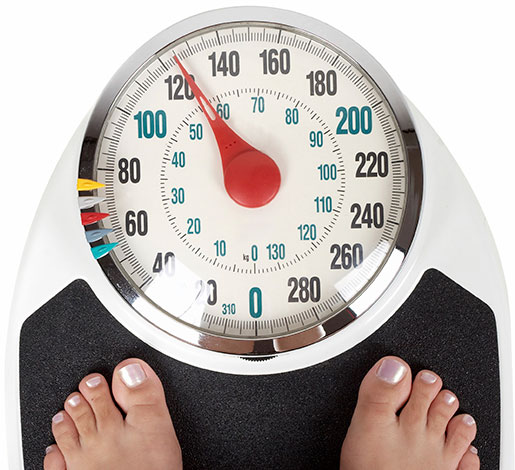 Berberine is a substance found in a variety of plants, including goldenseal, barberry, Oregon grape, and others. Plants containing berberine have a long history of use in both Ayurvedic and Chinese medicine. In modern times, plants containing berberine have been used for infections, skin diseases, digestive disorders, and other conditions. Berberine is currently being studied for its effects on diabetes and risk factors for heart disease. Recently, it has become popular as a potential weight loss aid. 
Will taking berberine help me lose weight?
Some studies suggest that it might, but the evidence is not conclusive. 
A 2022 review of 18 studies that examined the effect of berberine on body weight and 23 that examined its effect on body mass index (BMI; a value based on weight and height that may help determine whether a person has a healthy weight) found significant decreases in both weight and BMI in people who took berberine. Effects on weight were seen primarily in people who took berberine in doses of more than 1 gram per day and for more than 8 weeks. Many of the studies included in this review had a high risk of bias, and the outcomes of individual studies were inconsistent. Therefore, additional, high-quality research would be needed to allow definite conclusions to be reached about whether berberine reduces weight and BMI. 
Assessing the effects of berberine is also difficult because the amounts and formulations of berberine used in different studies have varied widely, and most of the study participants had health problems, such as diabetes or fatty liver disease, that might have influenced the results. In addition, most studies that looked at the effects of berberine on weight and cardiovascular risk factors were conducted in Asian countries; very few were done in North America. 
Is it safe to take berberine?
Some side effects of berberine have been reported in research studies, primarily gastrointestinal symptoms such as nausea, abdominal pain, bloating, constipation, or diarrhea. 
Berberine may interact with medicines. For example, it has been shown to interact with cyclosporine, a drug used to prevent rejection of transplanted organs. If you take medicine, talk with your health care provider if you are considering taking berberine supplements. 
Exposure to berberine has been linked to a harmful buildup of bilirubin in infants, which can cause brain damage. Therefore, berberine is likely to be unsafe for infants and may also be unsafe for use during pregnancy or while breastfeeding because of possible effects on the fetus or infant. 
NCCIH Clearinghouse
The NCCIH Clearinghouse provides information on NCCIH and complementary and integrative health approaches, including publications and searches of Federal databases of scientific and medical literature. The Clearinghouse does not provide medical advice, treatment recommendations, or referrals to practitioners.
Toll-free in the U.S.: 1-888-644-6226
Telecommunications relay service (TRS): 7-1-1
Website: https://www.nccih.nih.gov
Email: info@nccih.nih.gov (link sends email)
Berberine. Alternative Medicine Review. 2000;5(2):175-177.
Goldenseal. Drugs and Lactation Database. (LactMed). National Institute of Child Health and Human Development. Updated May 2021. Accessed at ncbi.nlm.nih.gov/books/NBK501866 on September 1, 2023.
National Institute on Diabetes and Digestive and Kidney Diseases. Am I at a Healthy Weight? Accessed at niddk.nih.gov/health-information/weight-management/adult-overweight-obesity/am-i-healthy-weight on September 22, 2023.
This publication is not copyrighted and is in the public domain. Duplication is encouraged.
NCCIH has provided this material for your information. It is not intended to substitute for the medical expertise and advice of your health care provider(s). We encourage you to discuss any decisions about treatment or care with your health care provider. The mention of any product, service, or therapy is not an endorsement by NCCIH.
Last Updated: November 2023