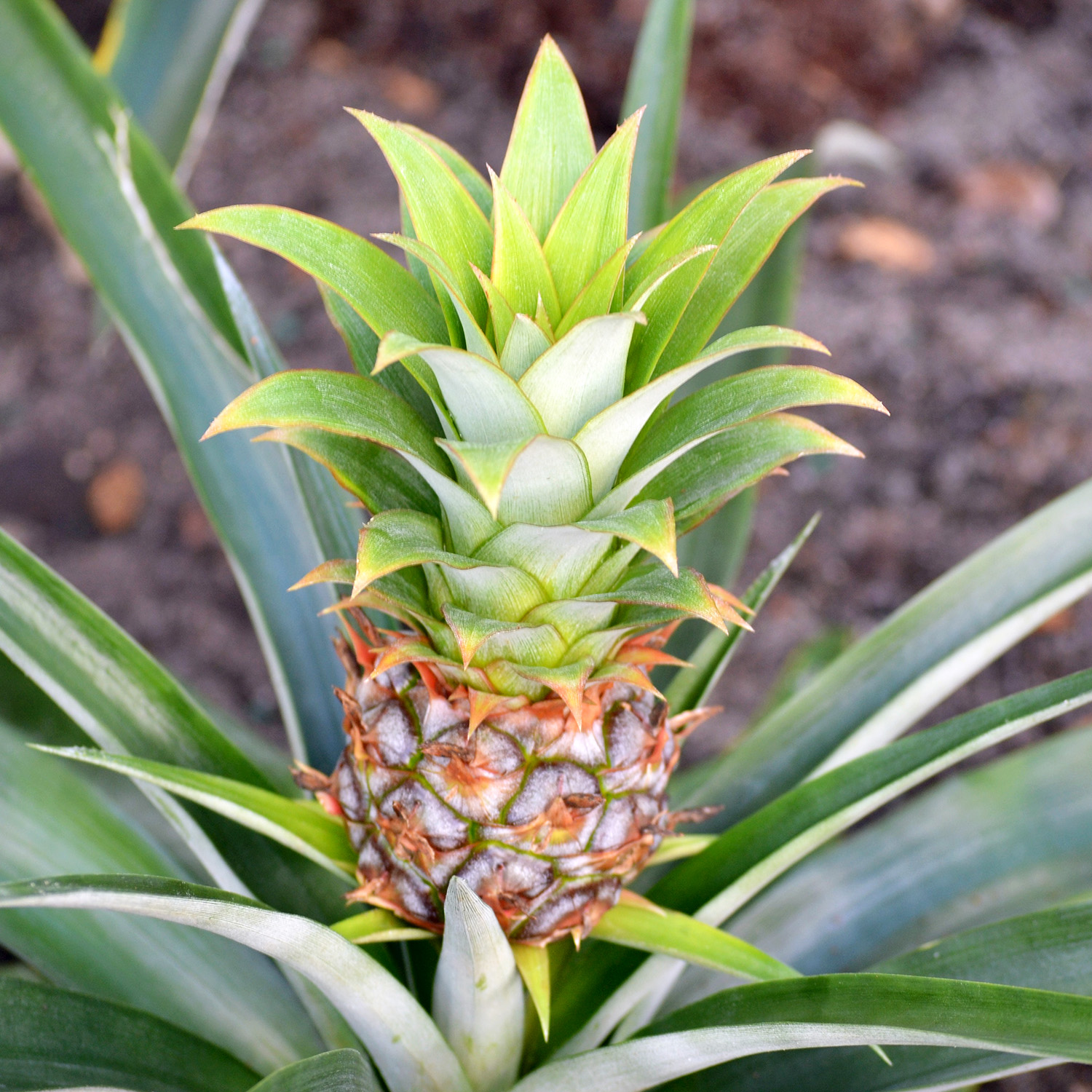 Common Names: bromelain, pineapple extract
Latin Names: (Pineapple Plant) Ananas comosus
Bromelain is a mixture of enzymes found in the pineapple plant. Pineapple is native to the Americas but is now grown throughout the world in tropical and subtropical regions. Historically, natives of Central and South America used pineapple for a variety of ailments, such as digestive disorders.
Currently, bromelain is used as a dietary supplement for nasal swelling and inflammation, osteoarthritis, cancer, poor digestion, and muscle soreness. Topical (applied to the skin) bromelain is used for wounds and burns.
Bromelain is obtained from the stem or fruit of the pineapple. It is sold in the form of a powder, cream, tablet, or capsule, and it may be used alone or in combination with other ingredients.
There have been several studies on the use of bromelain for nasal swelling and inflammation and for removing dead skin from burns. Little research has been done on other uses of bromelain.
A systematic review of the evidence indicates that bromelain is helpful in relieving symptoms of acute nasal and sinus inflammation when used in combination with standard medications.
Research in human and animal studies has found that topical bromelain preparations may help remove dead skin from burns. However, not enough evidence exists to show whether topical bromelain helps to treat burns and other wounds.
There is conflicting evidence about whether bromelain, alone or in combination with other ingredients, is helpful for osteoarthritis and for muscle soreness after exercise.
There is not enough evidence to determine if bromelain is effective for the other conditions for which it has been used, including cancer and gastrointestinal problems.
NCCIH-funded research is examining bromelain for inflammatory conditions and asthma.
What Do We Know About Safety?
There have been some reports of gastrointestinal problems, increased heart rate, and menstrual problems in people who have taken bromelain orally.
Allergic reactions may occur in individuals who are sensitive or allergic to pineapples or who may have other allergies.
Tell all your health care providers about any complementary or integrative health approaches you use. Give them a full picture of what you do to manage your health. This will help ensure coordinated and safe care.
NCCIH Clearinghouse
The NCCIH Clearinghouse provides information on NCCIH and complementary and integrative health approaches, including publications and searches of Federal databases of scientific and medical literature. The Clearinghouse does not provide medical advice, treatment recommendations, or referrals to practitioners.
Toll-free in the U.S.: 1-888-644-6226
tty (for deaf and hard-of-hearing callers):
1-866-464-3615
Website: https://nccih.nih.gov/
Email: info@nccih.nih.gov (link sends e-mail)
Office of Dietary Supplements (ODS), National Institutes of Health (NIH)
ODS seeks to strengthen knowledge and understanding of dietary supplements by evaluating scientific information, supporting research, sharing research results, and educating the public. Its resources include publications (such as Dietary Supplements: What You Need to Know), fact sheets on a variety of specific supplement ingredients and products (such as vitamin D and multivitamin/mineral supplements), and the PubMed Dietary Supplement Subset.
Website: https://ods.od.nih.gov/
Email: ods@nih.gov (link sends e-mail)
Brien S, Lewith G, Walker AF, et al. Bromelain as an adjunctive treatment for moderate-to-severe osteoarthritis of the knee: a randomized placebo-controlled pilot study. QJM: Monthly Journal of the Association of Physicians. 2006;99(12):841-850.
Brien S, Lewith G, Walker A, et al. Bromelain as a treatment for osteoarthritis: a review of clinical studies. Evidence-Based Complementary and Alternative Medicine. 2004;1(3):251-257.
Bromelain Monograph. Alternative Medicine Review. 2010;15(4):361-368.
Bromelain. In: Blumenthal M, Goldberg A, Brinckmann J, eds. Herbal Medicine: Expanded Commission E Monographs. Newton, MA: Integrative Medicine Communications; 2000:33-35.
Bromelain. Natural Medicines Web site. Accessed at naturalmedicines.therapeuticresearch.com/ on June 3, 2015. [Database subscription].
Guo R, Canter PH, Ernst E. Herbal medicines for the treatment of rhinosinusitis: a systematic review. Otolaryngology—Head and Neck Surgery. 2006;135(4):496-506.
Miller PC, Bailey SP, Barnes ME, et al. The effects of protease supplementation on skeletal muscle function and DOMS following downhill running. Journal of Sports Sciences. 2004;22(4):365-372.
Orsini RA. Bromelain. Plastic and Reconstructive Surgery. 2006;118(7):1640-1644.
Stone MB, Merrick MA, Ingersoll CD, et al. Preliminary comparison of bromelain and ibuprofen for delayed onset muscle soreness management. Clinical Journal of Sport Medicine. 2002;12(6):373-378.
This publication is not copyrighted and is in the public domain. Duplication is encouraged.
NCCIH has provided this material for your information. It is not intended to substitute for the medical expertise and advice of your health care provider(s). We encourage you to discuss any decisions about treatment or care with your health care provider. The mention of any product, service, or therapy is not an endorsement by NCCIH.
Last Updated: September 2016