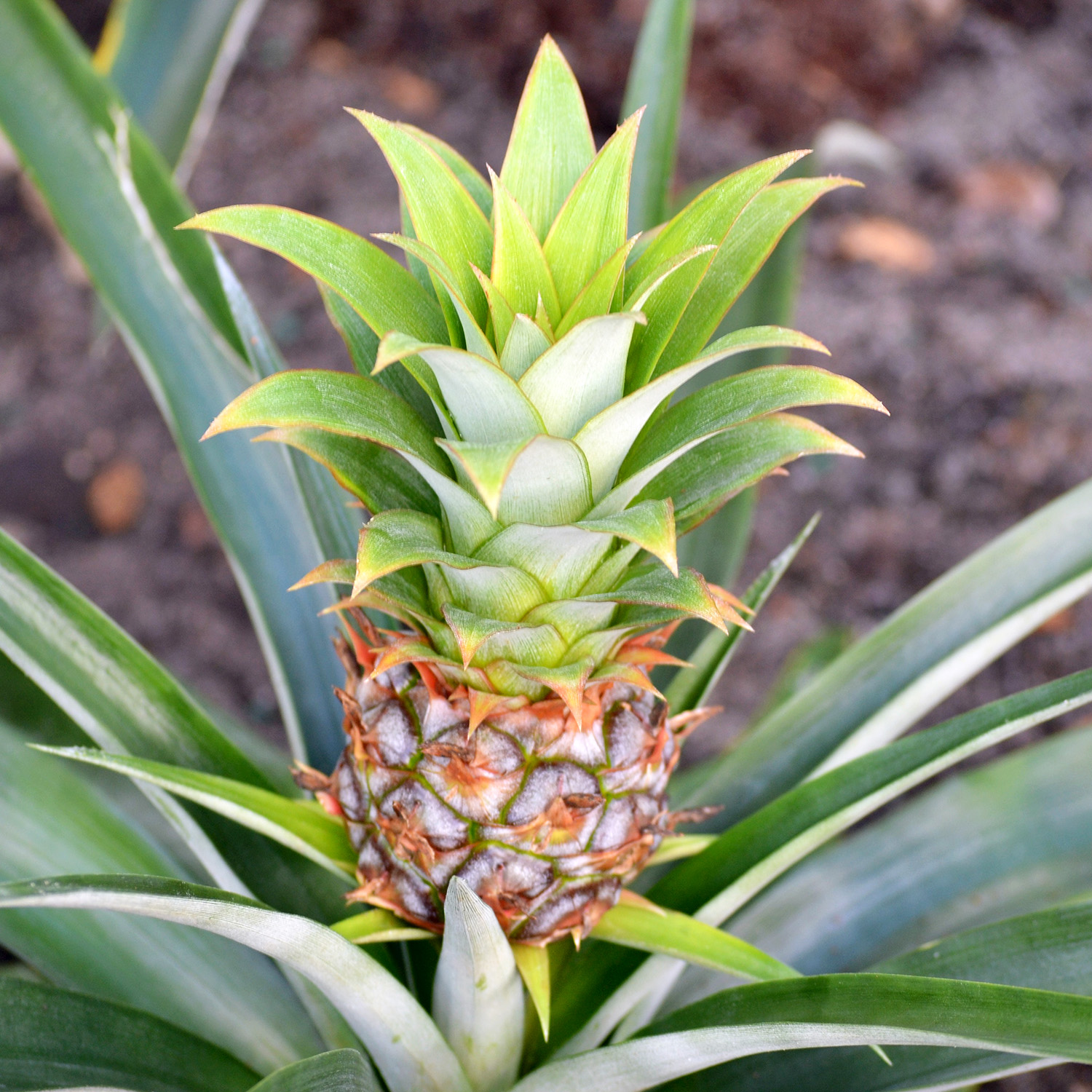 Common Names: bromelain, pineapple enzyme, pineapple extract
Latin Names: (pineapple plant) Ananas comosus
Bromelain is a group of enzymes found in the fruit and stem of the pineapple plant. Pineapple is native to the Americas but is now grown throughout the world in tropical and subtropical regions. Historically, natives of Central and South America used pineapple for a variety of ailments, such as digestive disorders.
Bromelain is promoted as a dietary supplement for reducing pain and swelling, especially of the nose and sinuses, gums, and other body parts after surgery or injury. It is also promoted for osteoarthritis, cancer, digestive problems, and muscle soreness. Topical bromelain is promoted for burns.
There have been a small number of studies on the use of bromelain for sinusitis (symptoms of which include nasal swelling). Several studies have looked at the use of bromelain for removing dead skin from burns and for pain and other symptoms after wisdom tooth surgery. Little research has been done on other uses of bromelain.
There is not enough high-quality research to say whether bromelain should be recommended for sinusitis.
Preliminary research has shown that bromelain helps to remove dead and damaged skin from burns in children and adults. Whether bromelain treatment is better than standard treatment for scarring over the long term still needs to be examined.
There are conflicting research results on whether bromelain, alone or in combination with other ingredients, is helpful for osteoarthritis or for muscle soreness and injury after exercise.
There are also conflicting research results on whether bromelain is helpful for pain, swelling, and jaw range of motion after wisdom tooth surgery.
There is not enough research to determine if bromelain is effective for the other conditions for which it has been used, including digestive problems.
What Do We Know About Safety?
Few side effects of bromelain have been reported in studies. The most commonly reported side effects have been stomach upset and diarrhea.
Allergic reactions may occur in individuals who are sensitive or allergic to pineapples or who have other allergies.
Little is known about whether it's safe to use bromelain during pregnancy or while breastfeeding.
Bromelain may interact with some medicines, such as the antibiotic amoxicillin. If you take medicines, talk to your health care provider before taking bromelain.
Take charge of your health—talk with your health care providers about any complementary health approaches you use. Together, you can make shared, well-informed decisions.
NCCIH Clearinghouse
The NCCIH Clearinghouse provides information on NCCIH and complementary and integrative health approaches, including publications and searches of Federal databases of scientific and medical literature. The Clearinghouse does not provide medical advice, treatment recommendations, or referrals to practitioners.
Toll-free in the U.S.: 1-888-644-6226
Telecommunications relay service (TRS): 7-1-1
Website: https://www.nccih.nih.gov
Email: info@nccih.nih.gov (link sends email)
Office of Dietary Supplements (ODS), National Institutes of Health (NIH)
ODS seeks to strengthen knowledge and understanding of dietary supplements by evaluating scientific information, supporting research, sharing research results, and educating the public. Its resources include publications (such as Dietary Supplements: What You Need To Know) and fact sheets on a variety of specific supplement ingredients and products (such as vitamin D and multivitamin/mineral supplements).
Website: https://ods.od.nih.gov
Email: ods@nih.gov (link sends email)
Bromelain. Natural Medicines website. Accessed at naturalmedicines.therapeuticresearch.com on November 20, 2019. [Database subscription].
de Souza GM, Fernandes IA, Dos Santos CRR, et al. Is bromelain effective in controlling the inflammatory parameters of pain, edema, and trismus after lower third molar surgery? A systematic review and meta-analysis. Phytotherapy Research. 2019;33(3):473-481.
Edmondson SJ, Ali Jumabhoy I, Murray A. Time to start putting down the knife: a systematic review of burns excision tools of randomised and non-randomised trials. Burns. 2018;44(7):1721-1737.
Griffin AS, Cabot P, Wallwork B, et al. Alternative therapies for chronic rhinosinusitis: a review. Ear, Nose & Throat Journal. 2018;97(3):E25-E33.
Heaton LE, Davis JK, Rawson ES, et al. Selected in-season nutritional strategies to enhance recovery for team sport athletes: a practical overview. Sports Medicine. 2017;47(11):2201-2218.
Orsini RA. Bromelain. Plastic and Reconstructive Surgery. 2006;118(7):1640-1644.
Rosenberg L, Krieger Y, Bogdanov-Berezovski A, et al. A novel rapid and selective enzymatic debridement agent for burn wound management: a multi-center RCT. Burns. 2014;40(3):466-474.
This publication is not copyrighted and is in the public domain. Duplication is encouraged.
NCCIH has provided this material for your information. It is not intended to substitute for the medical expertise and advice of your health care provider(s). We encourage you to discuss any decisions about treatment or care with your health care provider. The mention of any product, service, or therapy is not an endorsement by NCCIH.