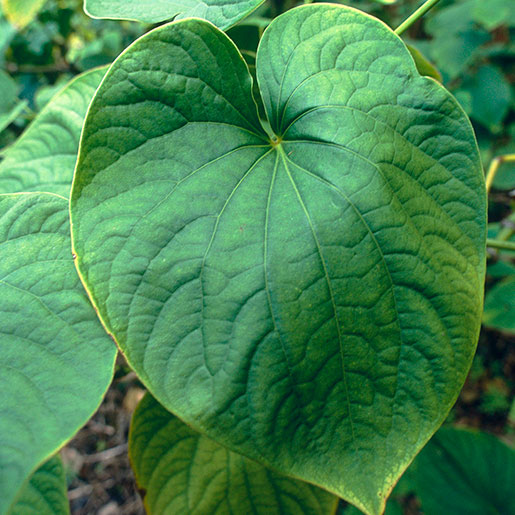 Common Names: kava, kava kava, ava pepper, ava root, kawa
Latin Names: Piper methysticum
Kava is native to the islands of the western Pacific and is a member of the pepper family.
Pacific islanders have used kava for thousands of years as a medicine and for ritual purposes.
Today, kava is promoted as a dietary supplement for anxiety, insomnia, and other conditions.
There has been a fair amount of research in people on the use of kava for anxiety, but few studies have been done on other conditions.
Kava supplements may have a small effect on reducing anxiety, but they have been linked to a risk of severe liver injury.
There isn't enough evidence to show whether kava is helpful for any other conditions.
What Do We Know About Safety?
The use of kava has been linked to liver injury that is sometimes serious or even fatal. The exact cause and frequency of the liver damage are unclear.
Kava can cause digestive upset, headache, dizziness, and other side effects. The use of kava may affect the ability to drive or operate machinery. Long-term use of high doses of kava may cause kava dermopathy, a condition that involves dry, scaly, flaky skin with a yellow discoloration.
Kava may have special risks if taken during pregnancy or while breastfeeding because of the presence of harmful pyrone constituents.
Take charge of your health—talk with your health care providers about any complementary health approaches you use. Together, you can make shared, well-informed decisions.
NCCIH Clearinghouse
The NCCIH Clearinghouse provides information on NCCIH and complementary and integrative health approaches, including publications and searches of Federal databases of scientific and medical literature. The Clearinghouse does not provide medical advice, treatment recommendations, or referrals to practitioners.
Toll-free in the U.S.: 1-888-644-6226
Telecommunications relay service (TRS): 7-1-1
Website: https://www.nccih.nih.gov
Email: info@nccih.nih.gov (link sends email)
Office of Dietary Supplements (ODS), National Institutes of Health (NIH)
ODS seeks to strengthen knowledge and understanding of dietary supplements by evaluating scientific information, supporting research, sharing research results, and educating the public. Its resources include publications (such as Dietary Supplements: What You Need To Know) and fact sheets on a variety of specific supplement ingredients and products (such as vitamin D and multivitamin/mineral supplements).
Website: https://ods.od.nih.gov
Email: ods@nih.gov (link sends email)
Becker MW, Lourençone EMS, De Mello AF, et al. Liver transplantation and the use of kava: case report. Phytomedicine. 2019;56:21-26.
Kava kava. LiverTox: clinical and research information on drug-induced liver injury. Bethesda, MD: National Institute of Diabetes and Digestive and Kidney Diseases; 2018.
Kava. Natural Medicines website. Accessed at naturalmedicines.therapeuticresearch.com on January 22, 2020. [Database subscription].
Kim J, Lee SL, Kang I, et al. Natural products from single plants as sleep aids: a systematic review. Journal of Medicinal Food. 2018;21(5):433-444.
Pittler MH, Ernst E. Kava extract for treating anxiety. Cochrane Database of Systematic Reviews. 2003;(1):CD003383 [edited 2010]. Accessed at www.thecochranelibrary.com on March 6, 2020.
Sarris J. Herbal medicines in the treatment of psychiatric disorders: 10-year updated review. Phytotherapy Research. 2018;32(7):1147-1162.
Sarris J, Stough C, Bousman CA, et al. Kava in the treatment of generalized anxiety disorder. A double-blind, randomized, placebo-controlled study. Journal of Clinical Psychopharmacology. 2013;33(5):643-648.
Smith K, Leiras C. The effectiveness and safety of kava kava for treating anxiety symptoms: a systematic review and analysis of randomized clinical trials. Complementary Therapies in Clinical Practice. 2018;33:107-117.
White CM. The pharmacology, pharmacokinetics, efficacy, and adverse events associated with kava. Journal of Clinical Pharmacology. 2018;58(11):1396-1405.
This publication is not copyrighted and is in the public domain. Duplication is encouraged.
NCCIH has provided this material for your information. It is not intended to substitute for the medical expertise and advice of your health care provider(s). We encourage you to discuss any decisions about treatment or care with your health care provider. The mention of any product, service, or therapy is not an endorsement by NCCIH.
Last Updated: August 2020