Type 2 Diabetes and Dietary Supplements: What the Science Says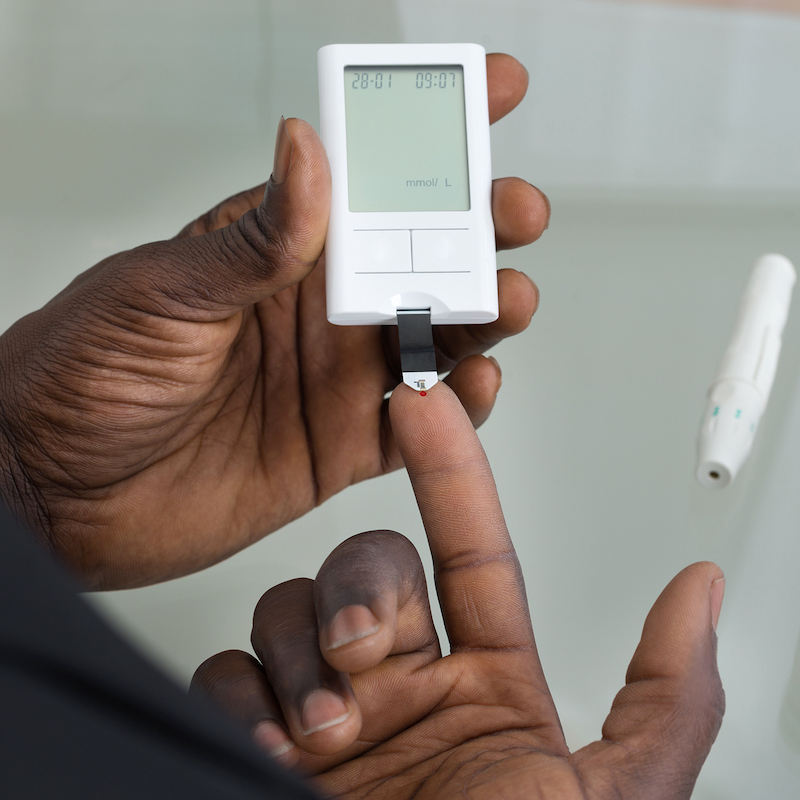 Overall, there is not enough scientific evidence to show that any dietary supplement can help manage or prevent type 2 diabetes. It is important to note that there are multiple case reports linking dietary supplement use to kidney disease, which is of particular concern because diabetes is the leading cause of chronic kidney disease and kidney failure in the United States. Supplement use should be monitored closely in patients who have or are at risk for kidney disease.
Two clinical trials involving approximately 570 participants found that alpha-lipoic acid supplements did not prevent or improve conditions related to diabetes.
What Does the Research Show?
Several studies have examined the effects of alpha-lipoic acid on complications of diabetes.
A 2011 clinical trial of 467 participants with type 2 diabetes found that 600 milligrams of alpha-lipoic acid daily did not prevent diabetic macular edema, an eye condition that causes blurred vision.
Alpha-lipoic acid and vitamin E supplements taken separately or in combination did not improve cholesterol levels or the body's response to insulin in a 2011 clinical trial of 102 people with type 2 diabetes.
High doses of alpha-lipoic acid can cause gastrointestinal upset.
Clinical trials have found few or no benefits of chromium supplements for controlling type 2 diabetes or reducing the risk of developing it.
What Does the Research Show?
Several clinical trials have been conducted to examine the effects of chromium for controlling or preventing type 2 diabetes; however, many of these studies have been very small or not of high quality.
A 2014 systematic review and meta-analysis of 25 randomized controlled trials involving approximately 1,600 participants concluded that available evidence suggests favorable effects of chromium supplementation on glycemic control in patients with diabetes. Long-term benefits of chromium supplementation remain to be investigated.
A 2015 randomized controlled trial involving 62 moderately obese or overweight pre-diabetic participants concluded that a 4-month treatment with a dietary supplement containing cinnamon, chromium, and carnosine decreased fasting plasma glucose and increased fat-free mass in these participants.
A 2015 review of 14 randomized controlled trials involving 875 participants concluded that chromium supplementation with brewer's yeast may provide modest benefits in lowering fasting blood glucose in people with type 2 diabetes compared with placebo; however, it did not have any effect on A1c.
Chromium supplements may cause stomach pain and bloating, and there have been a few reports of kidney damage, muscular problems, and skin reactions following large doses.
The 2014 systematic review and meta-analysis mentioned above concluded that chromium supplementation at usual doses does not increase the risk of adverse events compared with placebo. Long-term safety of chromium supplementation remains to be investigated.
Data from clinical trials have shown no clear benefits and some risks of cinnamon for people with diabetes.
What Does the Research Show?
There have been several randomized controlled trials as well as a Cochrane review that have examined the effects of cinnamon in people with diabetes.
A 2013 systematic review and meta-analysis of 10 randomized controlled trials involving 543 participants concluded that cinnamon was associated with a statistically significant decrease in levels of fasting plasma glucose, total cholesterol, LDL-C, and triglyceride levels, and an increase in HDL-C levels; however, no significant effect was seen on hemoglobin A1c levels. The reviewers noted that the high degree of heterogeneity of the studies (i.e., the dose and duration of treatment are unclear) included in the analyses may limit the ability to apply these findings to patient care.
A 2012 Cochrane systematic review of 10 randomized controlled trials involving a total of 577 participants found insufficient evidence to support the use of cinnamon for type 1 or type 2 diabetes.
Cassia cinnamon, the most common type of cinnamon sold in the United States and Canada, contains varying amounts of coumarin, a substance that may cause or worsen liver disease.
Clinical trial results on efficacy of magnesium supplementation for type 2 diabetes is limited; some benefits have been found in several, but not all studies.
What Does the Research Show?
The increased risk of developing type 2 diabetes in people with magnesium deficiency has suggested that magnesium supplementation may provide benefits to those patients with type 2 diabetes or those at risk for developing the disease. However, results from clinical trials have not yet shown a clear benefit.
A 2015 review concluded that benefits of magnesium supplementation on metabolic profiles in diabetic patients have been found in some, but not all clinical studies, and larger prospective randomized controlled trials are needed to support the possible role of magnesium supplementation for the management of type 2 diabetes.
A 2011 meta-analysis reviewed the results of 13 studies that looked at how much magnesium people got in their diets, either through supplements or food, and their risk of diabetes. Of the 13 selected studies, 9 found a statistically significant inverse association between magnesium intake and diabetes risk. That is, people who had lower magnesium intake had a greater risk of developing diabetes.
Large doses of magnesium in supplements can cause diarrhea and abdominal cramping. Very large doses—more than 5,000 mg per day—can be deadly.
Omega-3 fatty acid supplementation has not been shown to improve blood glucose levels in people with diabetes.
What Does the Research Show?
Much research has examined the role of omega-3 fatty acids in reducing the risk of developing type 2 diabetes.
A 2017 American Heart Association science advisory, based on 5 studies with more than 10,000 participants concluded that overall evidence from randomized controlled trials suggests no benefit of omega-3 fatty acid supplements among patients with or at risk for diabetes to prevent cardiovascular disease.
A 2008 Cochrane systematic review of 23 randomized controlled trials involving 1,075 participants found that omega-3s supplementation in type 2 diabetes has no statistically significant effect on glycemic control or fasting insulin.
A 2012 study that combined a meta-analysis and a systematic review looked at the possible link between eating seafood or plants with omega-3s and the risk of developing type 2 diabetes. The study found little evidence that these dietary sources of omega-3s affected the risk of developing diabetes.
Omega-3 supplements usually do not have adverse effects. When they do occur, they typically consist of minor gastrointestinal symptoms, such as belching, indigestion, or diarrhea.
Omega-3 supplements may extend bleeding time.
Allen RW, Schwartzman E, Baker WL, et al. Cinnamon use in type 2 diabetes: an updated systematic review and meta-analysis. Ann Fam Med. 2013;11(5):452-459.
Barbagallo M, Dominquez LJ. Magnesium and type 2 diabetes. World J Diabetes. 2015;6(10:1152-1157.
De Oliveira AM, Rondó PH, Luzia LA, et al. The effects of lipoic acid and α-tocopherol supplementation on the lipid profile and insulin sensitivity of patients with type 2 diabetes mellitus: a randomized, double-blind, placebo-controlled trial. Diabetes Res Clin Pract. 2011;92(2):253-260.
Dong JY, Xun P, He K, et al. Magnesium intake and risk of type 2 diabetes: meta-analysis of prospective cohort studies. Diabetes Care. 2011;34(9):2116-2122.
Haritoglou C, Gerss J, Hammes HP, et al. Alpha-lipoic acid for the prevention of diabetic macular edema. Ophthalmologica. 2011;226(3):127-137.
Hartweg J, Perera R, Dinneen S, et al. Omega-3 polyunsaturated fatty acids (PUFA) for type 2 diabetes mellitus. Cochrane Database Syst Rev. 2008;1:CD003205.
Leach MJ, Kumar S. Cinnamon for diabetes mellitus. Cochrane Database Syst Rev. 2012;9:CD007170.
Liu Y, Cotillard A, Vatier C, et al. A Dietary Supplement Containing Cinnamon, Chromium and Carnosine Decreases Fasting Plasma Glucose and Increases Lean Mass in Overweight or Obese Pre-Diabetic Subjects: A Randomized, Placebo-Controlled Trial. PLoS One. 2015;10(9):e0138646.
Siscovick DS, Barringer TA, Fretts AM, et al. Omega-3 Polyunsaturated Fatty Acid (Fish Oil) Supplementation and the Prevention of Clinical Cardiovascular Disease: A Science Advisory From the American Heart Association. Circulation. 2017;135(15):e867-e884.
Suksomboon N, Poolsup N, Yuwanakorn A. Systematic review and meta-analysis of the efficacy and safety of chromium supplementation in diabetes. J Clin Pharm Ther. 2014;39(3):292-306.
Wu JH, Micha R, Imamura F, et al. Omega-3 fatty acids and incident type 2 diabetes: a systematic review and meta-analysis. Br J Nutr. 2012;107:S214-S227.
Yin RV, Phung OJ. Effect of chromium supplementation on glycated hemoglobin and fasting plasma glucose in patients with diabetes mellitus. Nutr J. 2015;14:14.
NCCIH Clinical Digest is a service of the National Center for Complementary and Integrative Health, NIH, DHHS. NCCIH Clinical Digest, a monthly e-newsletter, offers evidence-based information on complementary health approaches, including scientific literature searches, summaries of NCCIH-funded research, fact sheets for patients, and more.
The National Center for Complementary and Integrative Health is dedicated to exploring complementary health products and practices in the context of rigorous science, training complementary health researchers, and disseminating authoritative information to the public and professionals. For additional information, call NCCIH's Clearinghouse toll-free at 1-888-644-6226, or visit the NCCIH website at nccih.nih.gov. NCCIH is 1 of 27 institutes and centers at the National Institutes of Health, the Federal focal point for medical research in the United States.
Copyright
Content is in the public domain and may be reprinted, except if marked as copyrighted (©). Please credit the National Center for Complementary and Integrative Health as the source. All copyrighted material is the property of its respective owners and may not be reprinted without their permission.