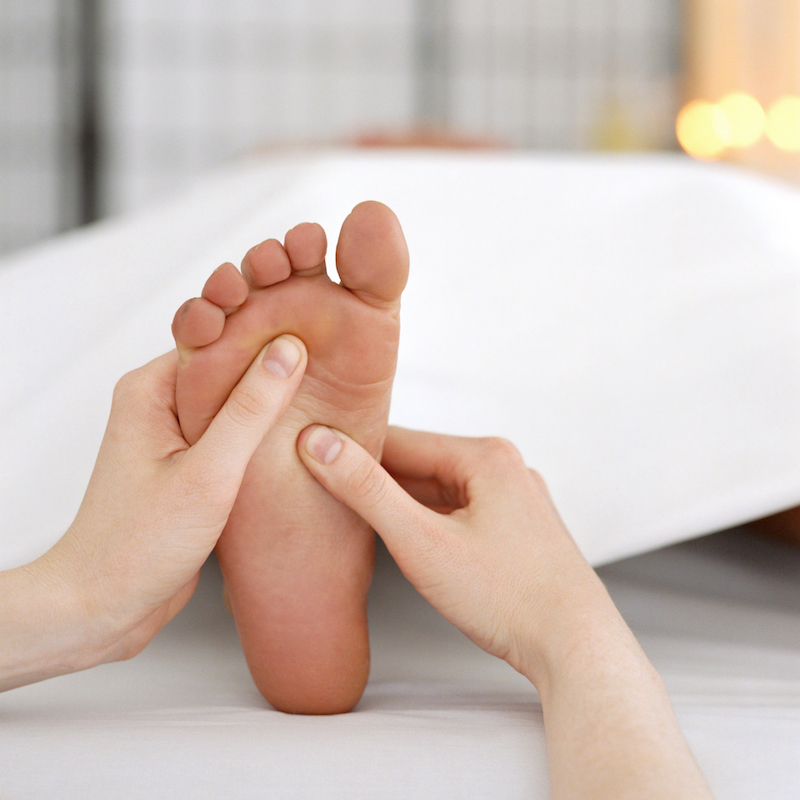 Reflexology is a practice in which different amounts of pressure are applied to specific points on the feet or hands. These points are believed to match up with certain other parts of the body. Reflexology is claimed to cause relaxation and healing in those parts of the body, but this has not been proven.
In a study funded by the National Cancer Institute, women with advanced breast cancer who received reflexology treatments showed improvement in a few symptoms, such as shortness of breath, but not others, such as nausea or pain. In this study, reflexology was safe even for the most fragile patients.
A small amount of research suggests that reflexology might be helpful for reducing a burning or prickling sensation sometimes associated with multiple sclerosis, but there's insufficient evidence to support the use of reflexology for most multiple sclerosis symptoms.
There's too little evidence on reflexology for irritable bowel syndrome to allow any conclusions to be reached about whether it's helpful.
NCCIH Clearinghouse
The NCCIH Clearinghouse provides information on NCCIH and complementary and integrative health approaches, including publications and searches of Federal databases of scientific and medical literature. The Clearinghouse does not provide medical advice, treatment recommendations, or referrals to practitioners.
Toll-free in the U.S.: 1-888-644-6226
Telecommunications relay service (TRS): 7-1-1
Website: https://www.nccih.nih.gov
Email: info@nccih.nih.gov (link sends email)
This publication is not copyrighted and is in the public domain. Duplication is encouraged.
NCCIH has provided this material for your information. It is not intended to substitute for the medical expertise and advice of your health care provider(s). We encourage you to discuss any decisions about treatment or care with your health care provider. The mention of any product, service, or therapy is not an endorsement by NCCIH.
Last Updated: January 2020