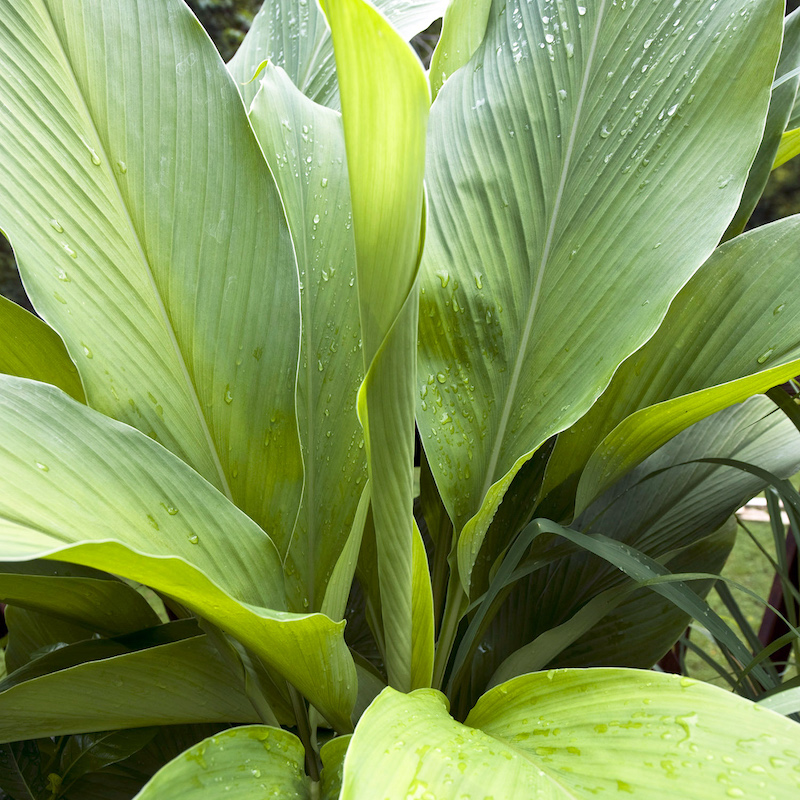 Common Names: turmeric, turmeric root, Indian saffron
Latin Names: Curcuma aromatica, Curcuma domestica, Curcuma longa
Turmeric, a plant related to ginger, is grown throughout India, other parts of Asia, and Central America.
Historically, turmeric has been used in Ayurvedic medicine, primarily in South Asia, for many conditions, including breathing problems, rheumatism, serious pain, and fatigue.
Today, turmeric is used as a dietary supplement for inflammation; arthritis; stomach, skin, liver, and gallbladder problems; cancer; and other conditions.
Turmeric is a common spice and a major ingredient in curry powder. Its primary active ingredients, curcuminoids, are yellow and used to color foods and cosmetics.
Turmeric's underground stems (rhizomes) are dried and made into capsules, tablets, teas, or extracts. Turmeric powder is also made into a paste for skin conditions.
We have a lot of research, including studies done in people, on turmeric for a variety of health conditions.
What Are The Health Effects of Turmeric?
Claims that curcuminoids found in turmeric help to reduce inflammation aren't supported by strong studies.
Preliminary studies found that curcuminoids may

Reduce the number of heart attacks bypass patients had after surgery
Control knee pain from osteoarthritis as well as ibuprofen did
Reduce the skin irritation that often occurs after radiation treatments for breast cancer.

Other preliminary studies in people have looked at curcumin, a type of curcuminoid, for different cancers, colitis, diabetes, surgical pain, and as an ingredient in mouthwash for reducing plaque.
The National Center for Complementary and Integrative Health (NCCIH) has studied curcumin for Alzheimer's disease, rheumatoid arthritis, and prostate and colon cancer.
Turmeric in amounts tested for health purposes is generally considered safe when taken by mouth or applied to the skin.
High doses or long-term use of turmeric may cause gastrointestinal problems.
Tell all your health care providers about any complementary or integrative health approaches you use. Give them a full picture of what you do to manage your health. This will help ensure coordinated and safe care.
NCCIH Clearinghouse
The NCCIH Clearinghouse provides information on NCCIH and complementary and integrative health approaches, including publications and searches of Federal databases of scientific and medical literature. The Clearinghouse does not provide medical advice, treatment recommendations, or referrals to practitioners.
Toll-free in the U.S.: 1-888-644-6226
tty (for deaf and hard-of-hearing callers):
1-866-464-3615
Website: https://nccih.nih.gov/
Email: info@nccih.nih.gov (link sends e-mail)
Office of Dietary Supplements (ODS), National Institutes of Health (NIH)
ODS seeks to strengthen knowledge and understanding of dietary supplements by evaluating scientific information, supporting research, sharing research results, and educating the public. Its resources include publications (such as Dietary Supplements: What You Need to Know), fact sheets on a variety of specific supplement ingredients and products (such as vitamin D and multivitamin/mineral supplements), and the PubMed Dietary Supplement Subset.
Website: https://ods.od.nih.gov/
Email: ods@nih.gov (link sends e-mail)
Di Lorenzo C, Dell'Agli M, Badea M, et al. Plant food supplements with anti-inflammatory properties: a systematic review (II). Critical Reviews in Food Science and Nutrition. 2013;53(5):507-516.
Funk JL. Turmeric. In: Coates PM, Betz JM, Blackman MR, et al., eds. Encyclopedia of Dietary Supplements, 2nd ed. New York, NY: Informa Healthcare; 2010.
Garg SK, Ahuja V, Sankar MJ, et al. Curcumin for maintenance of remission in ulcerative colitis. Cochrane Database of Systematic Reviews. 2012;(10):CD008424. Accessed at http://www.thecochranelibrary.com on April 13, 2015.
Meng B, Li J, Cao H. Antioxidant and anti-inflammatory activities of curcumin on diabetes mellitus and its complications. Current Pharmaceutical Design. 2013;19(11):2101-2113.
Ryan JL, Heckler CE, Ling M, et al. Curcumin for radiation dermatitis: a randomized, double-blind, placebo-controlled clinical trial of thirty breast cancer patients. Radiation Research. 2013;180(1):34-43.
Turmeric. Natural Medicines Web site. Accessed at naturalmedicines.therapeuticresearch.com/ on April 13, 2015. [Database subscription].
Wongcharoen W, Jai-Aue S, Phrommintikul A, et al. Effects of curcuminoids on frequency of acute myocardial infarction after coronary artery bypass grafting. American Journal of Cardiology. 2012;110(1):40-44.
This publication is not copyrighted and is in the public domain. Duplication is encouraged.
NCCIH has provided this material for your information. It is not intended to substitute for the medical expertise and advice of your health care provider(s). We encourage you to discuss any decisions about treatment or care with your health care provider. The mention of any product, service, or therapy is not an endorsement by NCCIH.
Last Updated: September 2016