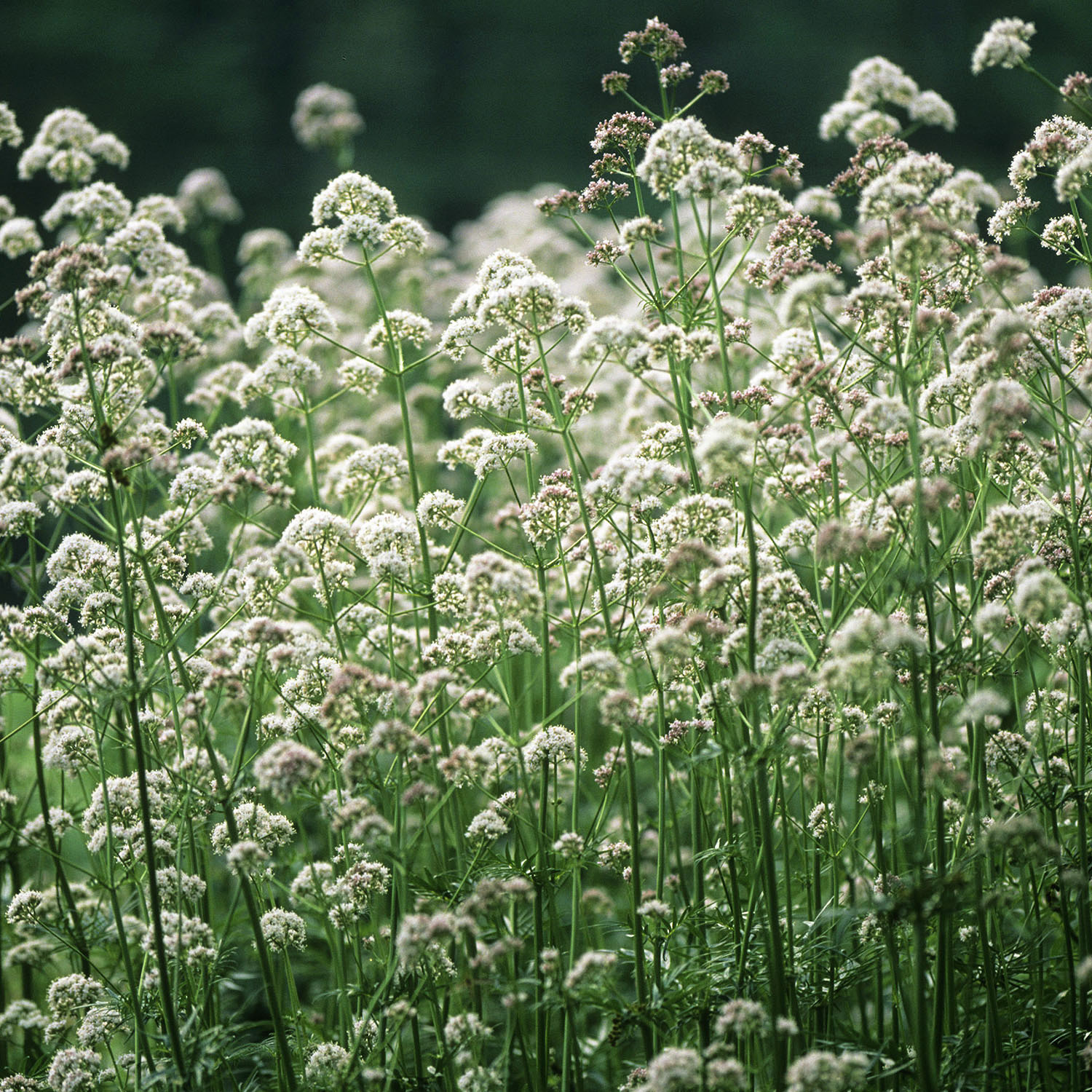 Common Names: valerian, all-heal, garden heliotrope
Latin Names: Valeriana officinalis
Valerian is a plant native to Europe and Asia; it also grows in North America.
Valerian has been used medicinally since the times of early Greece and Rome; Hippocrates wrote about its uses. Historically, valerian was used to treat nervousness, trembling, headaches, and heart palpitations.
Today, valerian is used as a dietary supplement for insomnia, anxiety, and other conditions such as depression and menopause symptoms.
The roots and rhizomes (underground stems) of valerian are used to make capsules, tablets, and liquid extracts, as well as teas.
Knowledge about valerian is limited because there have been only a small number of high-quality studies in people.
The evidence on whether valerian is helpful for sleep problems is inconsistent.
There's not enough evidence to allow any conclusions about whether valerian can relieve anxiety, depression, or menopausal symptoms.
What Do We Know About Safety?
Studies suggest that valerian is generally safe for use by most healthy adults for short periods of time.
No information is available about the long-term safety of valerian or its safety in children younger than age 3, pregnant women, or nursing mothers.
Few side effects have been reported in studies of valerian. Those that have occurred include headache, dizziness, itching, and digestive disturbances.
Because it is possible (though not proven) that valerian might have a sleep-inducing effect, it should not be taken along with alcohol or sedatives.
Tell all your health care providers about any complementary or integrative health approaches you use. Give them a full picture of what you do to manage your health. This will help ensure coordinated and safe care.
NCCIH Clearinghouse
The NCCIH Clearinghouse provides information on NCCIH and complementary and integrative health approaches, including publications and searches of Federal databases of scientific and medical literature. The Clearinghouse does not provide medical advice, treatment recommendations, or referrals to practitioners.
Toll-free in the U.S.: 1-888-644-6226
tty (for deaf and hard-of-hearing callers):
1-866-464-3615
Website: https://nccih.nih.gov/
Email: info@nccih.nih.gov (link sends e-mail)
Office of Dietary Supplements (ODS), National Institutes of Health (NIH)
ODS seeks to strengthen knowledge and understanding of dietary supplements by evaluating scientific information, supporting research, sharing research results, and educating the public. Its resources include publications (such as Dietary Supplements: What You Need to Know), fact sheets on a variety of specific supplement ingredients and products (such as vitamin D and multivitamin/mineral supplements), and the PubMed Dietary Supplement Subset.
Website: https://ods.od.nih.gov/
Email: ods@nih.gov (link sends e-mail)
Awang DVC. Valerian. In: Coates PM, Betz JM, Blackman MR, et al., eds. Encyclopedia of Dietary Supplements. 2nd ed. New York, NY: Informa Healthcare; 2010:766-777.
Fernández-San-Martín MI, Masa-Font R, Palacios-Soler L, et al. Effectiveness of valerian on insomnia: a meta-analysis of randomized placebo-controlled trials. Sleep Medicine. 2010;11(6):505-511.
Miyasaka LS, Atallah ÁN, Soares B. Valerian for anxiety disorders. Cochrane Database of Systematic Reviews. 2006;(4):CD004515 [edited 2009]. Accessed at https://www.cochranelibrary.com on April 29, 2015.
NIH Office of Dietary Supplements. Valerian: Fact Sheet for Health Professionals. Office of Dietary Supplements Web site. Accessed at http://ods.od.nih.gov/factsheets/Valerian-HealthProfessional/ on April 29, 2015.
Sarris J, Byrne GJ. A systematic review of insomnia and complementary medicine. Sleep Medicine Reviews. 2011;15(2):99-106.
Taibi DM, Landis CA, Petry H, et al. A systematic review of valerian as a sleep aid: safe but not effective. Sleep Medicine Reviews. 2007;11(3):209-230.
Valerian. Natural Medicines Web site. Accessed at naturalmedicines.therapeuticresearch.com/ on April 28, 2015. [Database subscription].
This publication is not copyrighted and is in the public domain. Duplication is encouraged.
NCCIH has provided this material for your information. It is not intended to substitute for the medical expertise and advice of your health care provider(s). We encourage you to discuss any decisions about treatment or care with your health care provider. The mention of any product, service, or therapy is not an endorsement by NCCIH.
Last Updated: September 2016