NIH Pain Research Center: Resources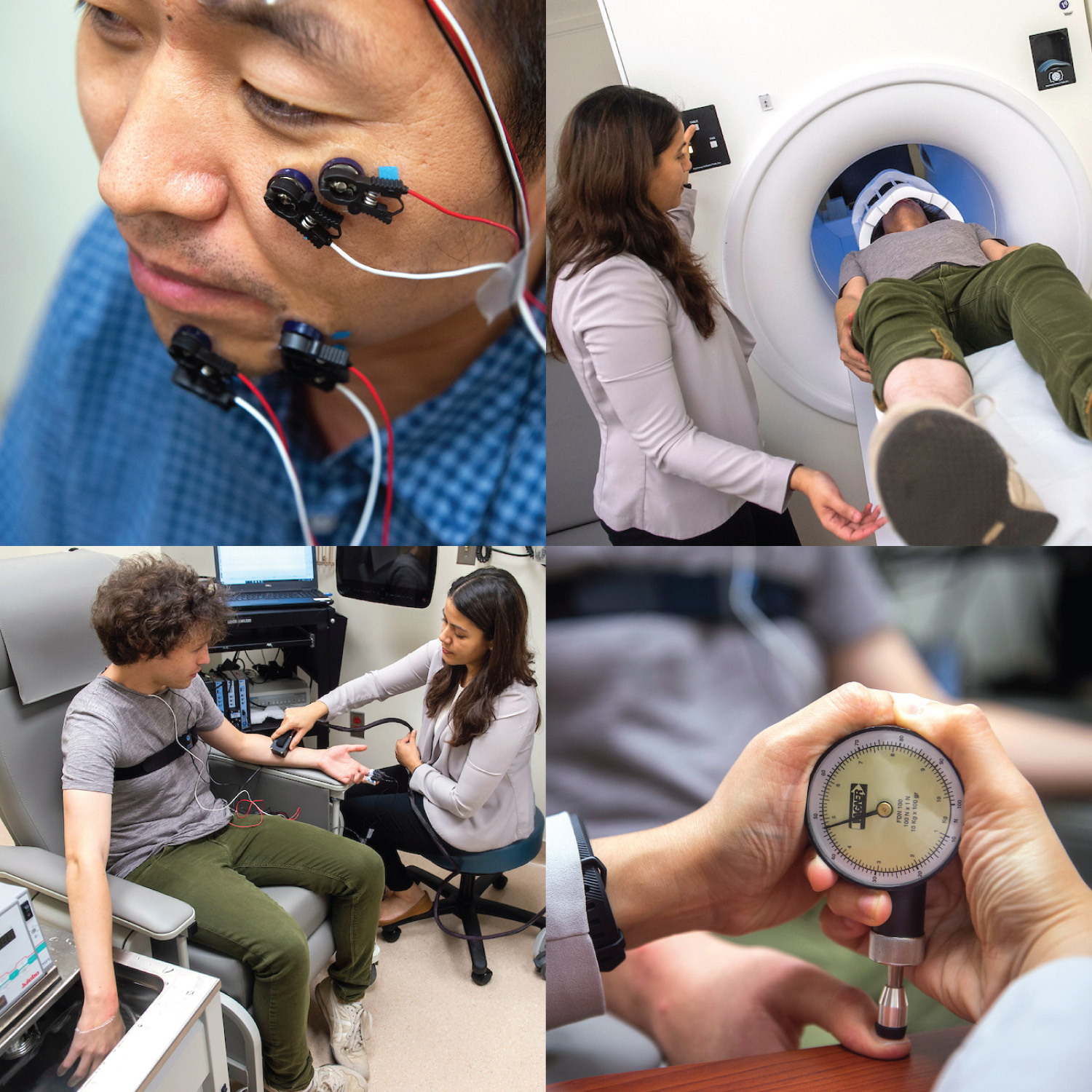 The NIH Pain Research Center has many resources available to share with researchers in the NIH Intramural Research Program. We welcome intramural researchers to contact us to discuss potential collaborations.
NIH Intramural Staff (only) may request use of resources through an online request form.
View some of the tools and approaches we can share.
Dedicated testing rooms in outpatient clinics
Quantitative sensory testing assessment to identify pain threshold and tolerance
MRI-compatible thermal pain testing
Transcranial magnetic stimulation
Cold pressor/cold water bath
Electric shock stimulation
Pressure sensation (algometer; custom inflatable cuff; custom scale test)
Mechanosensation (von frey filaments)
Mechanosensation (punctate touch/von Frey; dynamic touch/brush; vibrotactile testing; touch discrimination/two point)
Proprioception (algometer, grasping)
Oral sensation and dental evaluation (with Dr. Joshua Emrick, NIDCR)
Itch testing using pruritic substances
Experimental allodynia/hyperalgesia testing
Autonomic measurement (skin conductance, impedance cardiography, electrocardiography, respiration, pulse plethysmography, pupillometry)
Consultation about experimental design for sensory testing and assessments
Psychometric questionnaires and assessments