Latest Findings From CREST-E Trial Don't Support Using the Dietary Supplement Creatine To Treat Huntington's Disease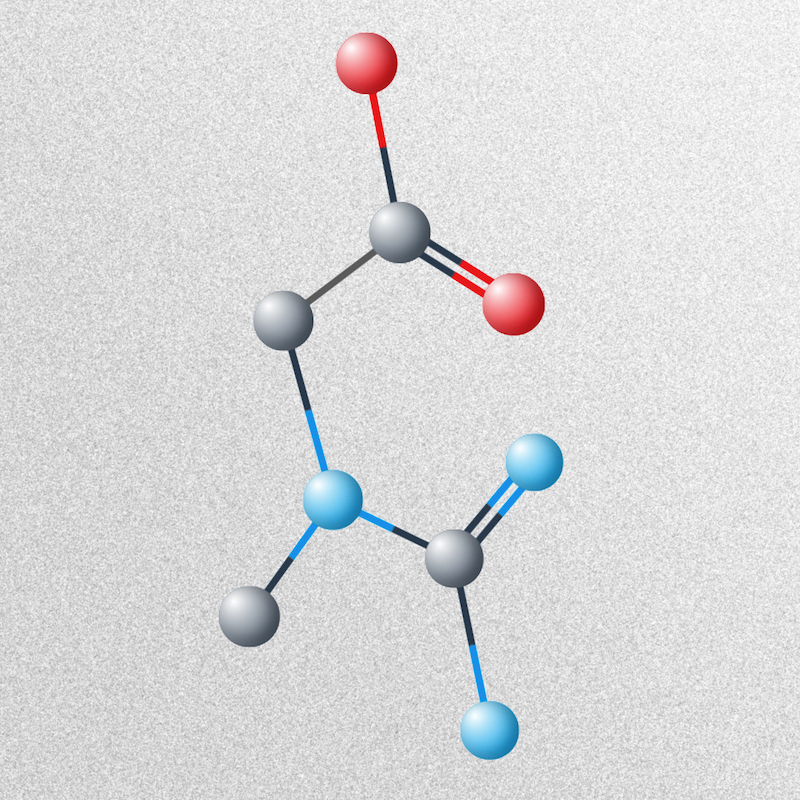 Chemical structure of creatine Credit NCCIH
Data from the Creatine Safety, Tolerability & Efficacy in Huntington's Disease (CREST-E) trial show that the dietary supplement creatine, in doses up to 40 mg daily for as long as 4 years, does not slow progression of the disease in people with early symptoms. This trial, supported by the National Center for Complementary and Integrative Health (NCCIH), with additional funding from the National Institutes of Health's Office of Dietary Supplements, was recently published in the journal Neurology.
Huntington's disease is an inherited neurodegenerative disorder characterized by progressive motor, psychiatric, and cognitive disturbances. No treatment has been shown to slow its progression.
CREST-E began enrolling participants in 2009; it was halted in 2014 after 553 men and women with early symptomatic Huntington's disease had joined it at 46 sites in North America, Australia, and New Zealand. The study was stopped early as results from the first planned interim analysis revealed that further treatment and followup in the trial would not show a beneficial effect of creatine in delaying functional neurologic decline.
In the study, 278 participants were randomly assigned to receive placebo and 275 were assigned to receive creatine. For the latter, dosage began at 10 grams (g) of creatine daily and was increased up to a target daily dose of 40 g. The CREST-E trial represented the largest, longest duration, and highest dose trial of creatine to date. Previous trials in people with Huntington's disease and other neurologic disorders tested creatine doses up to only 10 g daily for less than a year.
While adverse events (primarily gastrointestinal) were more common in the participants who ingested creatine, there was no statistically significant difference between the creatine and placebo groups in serious adverse events (including death). The researchers reported that participant and caregiver burden due to the length and complexity of the trial contributed to the substantial withdrawal rate (35 percent of the creatine group and 26 percent of the controls), and further suggested that treatment-related gastrointestinal side effects may have been a factor in the higher withdrawal rate in the creatine group.
A subgroup analysis suggested that men and women responded differently, with data suggesting men may respond better to creatine than women. The researchers also commented that maintaining "blindedness" in the study was an ongoing concern, as creatine-related gastrointestinal side effects were very common in creatine-treated patients. Researchers also realized that participants concerned about being in the placebo group could have taken creatine on their own (but blood analyses showed this was rare).
Publication Date: July 13, 2017