Study Sees Beneficial Role of Yoga in Weight-Loss Program for Adults With Obesity or Overweight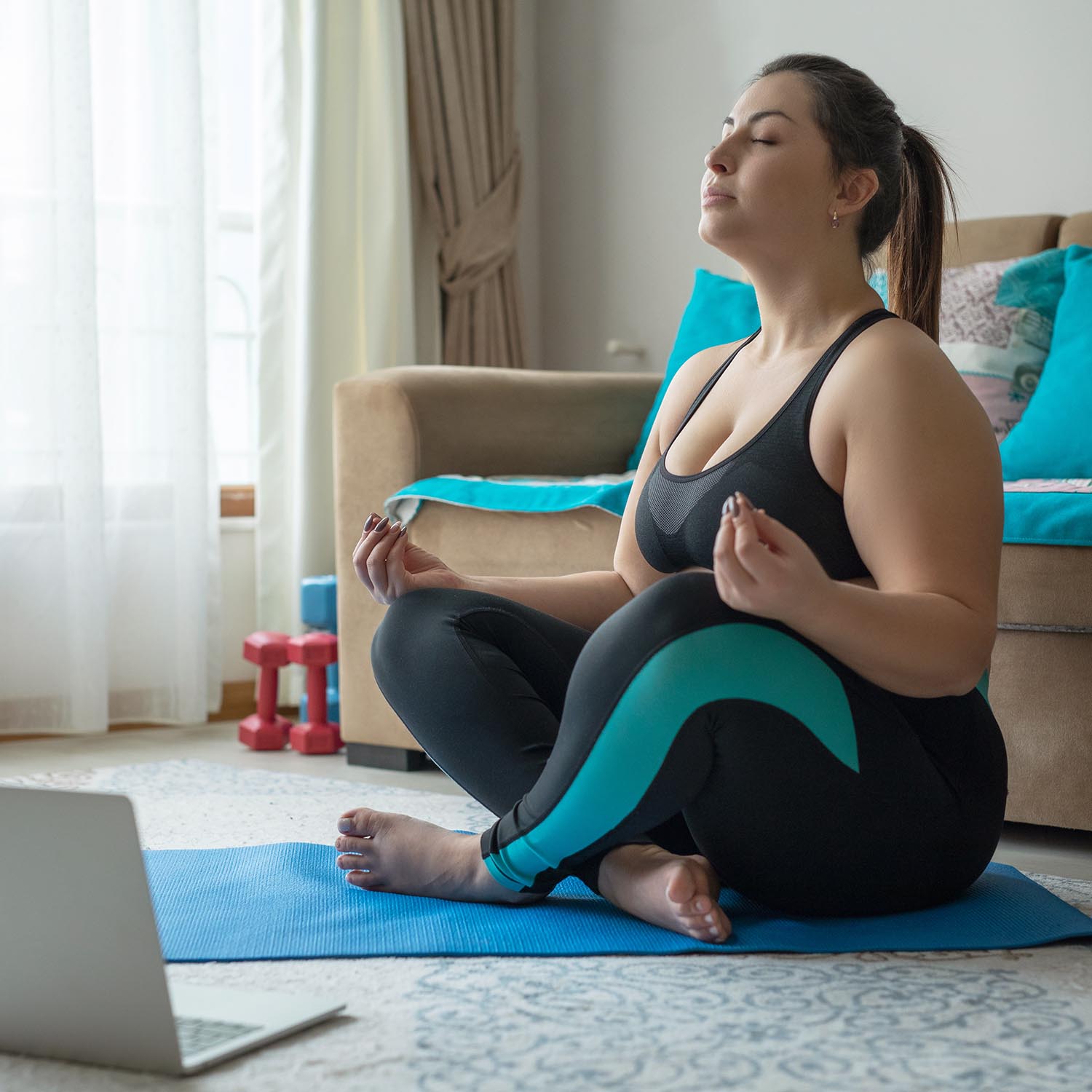 According to a new study, participating in yoga as part of a 6-month weight-loss program is doable for adults with obesity or overweight and may also be helpful for weight loss, with no differences seen between people practicing two distinct styles of yoga. Recently published in the journal Obesity, the study was partially funded by the National Center for Complementary and Integrative Health and led by researchers at the University of Pittsburgh, Duke University Medical Center, and University of Zurich.
Excess body weight is associated with numerous chronic health conditions. Fortunately, losing weight has been shown to reduce the risk of many of these conditions. Adding physical activity to dietary changes can increase initial weight loss by 20 percent and improve weight-loss maintenance. Although most research on physical activity in weight control has focused on weightlifting or aerobic exercises like brisk walking, this study helped fill the knowledge gap on the potential role of two different yoga styles for weight loss.
Fifty adults with obesity or overweight were randomly assigned to practice either restorative hatha yoga or more vigorous vinyasa yoga while following a 6-month behavioral weight-loss program that also included a calorie- and fat-reduced diet and a weekly group session on behavioral strategies to promote weight loss. Restorative hatha yoga focuses mostly on poses for relaxation and the holding of postures. Vinyasa yoga is a more rigorous style of yoga in which an individual moves continuously through poses. Most participants in the restorative hatha yoga group rated its intensity as being similar to a brisk walk, mostly due to holding poses. In contrast, the vinyasa yoga group felt the intensity was higher than a brisk walk due to transitioning between poses and holding poses.
The study protocol directed participants to practice yoga 5 days per week, starting with 20 minutes per day in the first 8 weeks and progressing to 40 minutes and then 60 minutes per day. Four of the days were home-based yoga sessions, and one day involved a supervised yoga session.
People in both the restorative hatha and vinyasa yoga groups lost significant amounts of weight and improved their cardiorespiratory fitness, with no differences seen between the two styles of yoga. The participants' total minutes and total days of yoga per week increased from the start of the study to the end, also with no differences between the two groups. Individuals who spent more time doing yoga—measured as total minutes and total number of days over the 6 months—lost more weight.
Study participants saw time, however, as a barrier to yoga participation, particularly as the length of the prescribed yoga sessions increased to 60 minutes. Although yoga was prescribed for 5 days per week, individuals tended to do it only 2 to 3 days. Even so, the majority of participants—65 percent in the hatha group and 85 percent in the vinyasa group—planned on continuing yoga after the study completed.
The study's findings appear to support the potential inclusion of either restorative hatha or vinyasa yoga as part of a weight-loss program for treating obesity or overweight. The authors stress that additional research is needed to compare yoga with other forms of physical activity for its long-term effects on weight loss and related health outcomes.
Publication Date: February 2, 2021