Speaker Biosketch for Towards Psychobiotics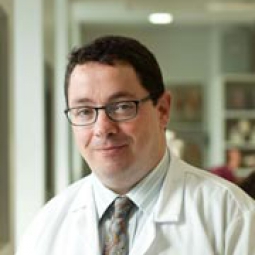 John F. Cryan, Ph.D., is a neuropharmacologist and internationally recognized scientist in the area of interactions between the brain and enteric microbes. He is professor and chair in the department of anatomy and neuroscience and principal investigator in the APC Microbiome Institute at University College Cork (UCC), in Ireland.
Dr. Cryan received his Ph.D. in pharmacology from the National University of Ireland, Galway, and completed fellowships at the University of Melbourne, University of Pennsylvania, and the Scripps Research Institute. Prior to joining UCC, he was a lab head in behavioral pharmacology at the Novartis Institutes for BioMedical Research, Basel, Switzerland.
His current research interests include the neurobiological basis of neuropsychiatric disorders, including depression, anxiety, drug dependence, eating disorders, and autism spectrum disorders. Dr. Cryan's group also focuses on understanding the interaction between brain and gut microbiota and how it applies to stress and immune-related disorders. A 2014 TEDMED featured speaker, Dr. Cryan has published over 250 peer-reviewed articles and book chapters.