Colloidal Silver: What You Need To Know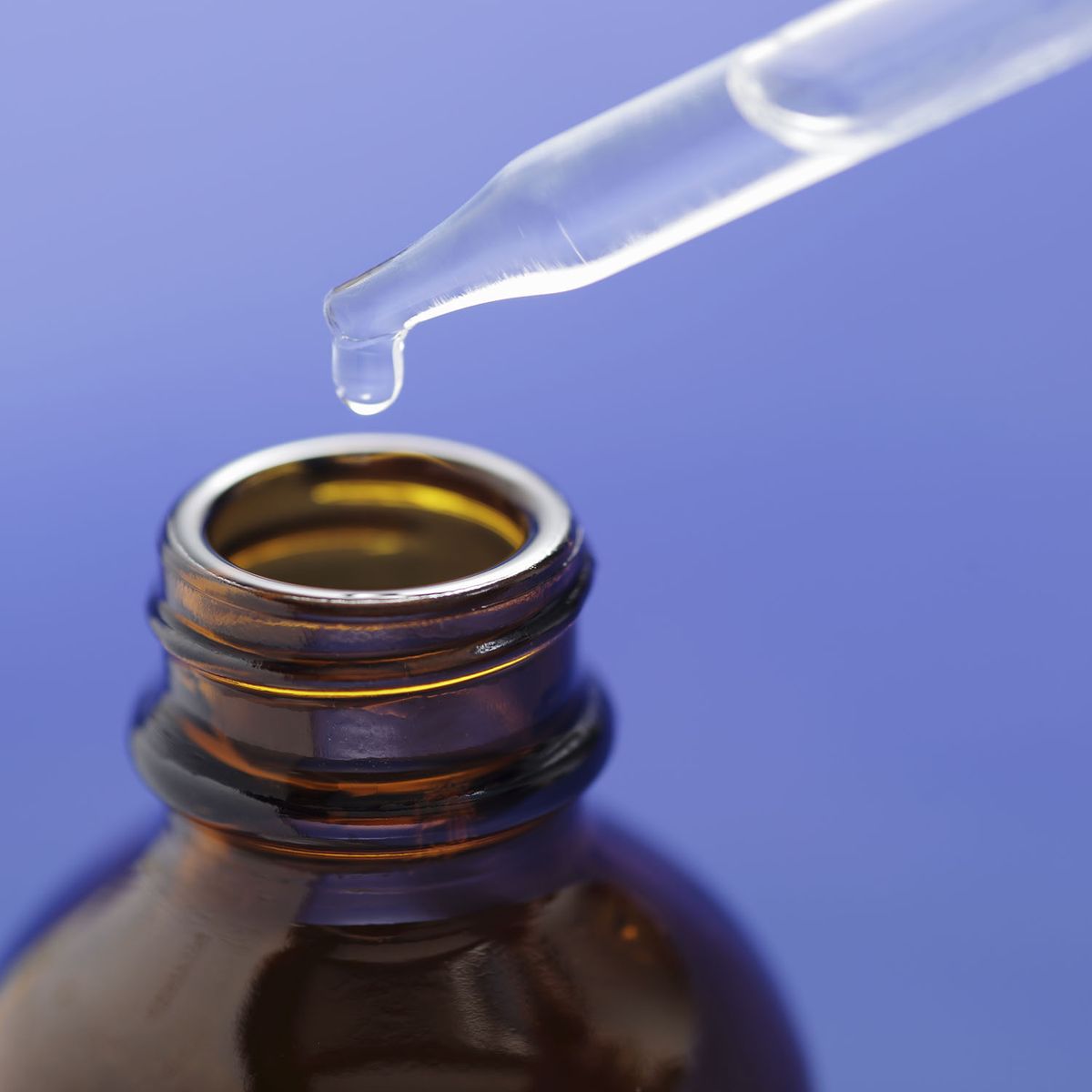 What is colloidal silver?
Colloidal silver consists of tiny silver particles in a liquid. It is sometimes promoted on the internet as a dietary supplement; however, evidence supporting health-related claims is lacking.
Is colloidal silver safe?
The U.S. Food and Drug Administration (FDA) has warned that colloidal silver isn't safe or effective for treating any disease or condition. Additionally, the FDA and the Federal Trade Commission have taken action against a number of companies for making misleading claims about colloidal silver products.
Colloidal silver can cause serious side effects. The most common is argyria, a build-up of silver in the body's tissues causing a bluish-gray discoloration of the skin, which is usually permanent.
Colloidal silver can cause poor absorption of some drugs, such as certain antibiotics and thyroxine (used to treat thyroid deficiency). There is also some evidence that it can cause kidney, liver, or nervous system problems.
Is colloidal silver effective?
Silver has no known functions or benefits in the body when taken by mouth, and it is not an essential mineral.
What is colloidal silver used for?
Colloidal silver was used to treat infections and wounds before antibiotics became available.
There is no clinical evidence supporting the use of colloidal silver to prevent or treat COVID-19. Furthermore, no alternative remedies or dietary supplements have been shown to prevent or cure COVID-19.
A few studies have evaluated the effectiveness of colloidal silver nasal spray to treat chronic sinus infections, but they did not demonstrate meaningful improvements.
Colloidal silver and other complementary products or practices that have not been proven safe and effective should never be used as a reason to postpone seeing a health care provider about a medical problem.
Colloidal silver products are sometimes sold as homeopathic remedies. For more information on homeopathy, see Homeopathy: What You Need To Know. 
Take charge of your health—talk with your health care providers about any complementary health approaches you use. Together, you can make shared, well-informed decisions.
NCCIH Clearinghouse
The NCCIH Clearinghouse provides information on NCCIH and complementary and integrative health approaches, including publications and searches of Federal databases of scientific and medical literature. The Clearinghouse does not provide medical advice, treatment recommendations, or referrals to practitioners.
Toll-free in the U.S.: 1-888-644-6226
Telecommunications relay service (TRS): 7-1-1
Website: https://www.nccih.nih.gov
Email: info@nccih.nih.gov (link sends email)
U.S. Food and Drug Administration (FDA)
The FDA oversees the safety of many products, such as foods, medicines, dietary supplements, medical devices, and cosmetics. See its webpage on Dietary Supplements.
Toll-free in the U.S.: 1-888-463-6332
Website: https://www.fda.gov/
Safety Reporting Portal
The Safety Reporting Portal allows consumers, manufacturers, health care professionals, researchers, and public health officials to file reports on serious problems suspected with dietary supplements to the U.S. Food and Drug Administration and the National Institutes of Health.
Report adverse events at www.safetyreporting.hhs.gov.
Federal Trade Commission (FTC)
The FTC is the Federal agency charged with protecting the public against unfair and deceptive business practices. A key area of its work is the regulation of advertising (except for prescription drugs and medical devices).
Toll-free in the U.S.: 1-877-382-4357
Website: https://www.ftc.gov
Baker CD, Federico MJ, Accurso FJ. Case report: skin discoloration following administration of colloidal silver in cystic fibrosis. Current Opinion in Pediatrics. 2007;19(6):733-735.
Brandt D, Park B, Hoang M, et al. Argyria secondary to ingestion of homemade silver solution. Journal of the American Academy of Dermatology. 2005;53(2 suppl 1):S105–107.
Chary MA, Barbuto AF, Izadmehr S, et al. COVID-19 Therapeutics: use, mechanism of action, and toxicity (xenobiotics). Journal of Medical Toxicology. 2023;19(1):26-36.
Colloidal silver. Natural Medicines website. Accessed at naturalmedicines.therapeuticresearch.com on December 16, 2022. [Database subscription].
Fung MC, Bowen DL. Silver products for medical indications: risk-benefit assessment. Journal of Toxicology, Clinical Toxicology. 1996;34(1):119-126.
Han TY, Chang HS, Lee HK, et al. Successful treatment of argyria using a low-fluence Q-switched 1064-nm Nd:YAG laser. International Journal of Dermatology. 2011;50(6):751-753.
Lansdown ABG. Silver in health care: antimicrobial effects and safety in use. Current Problems in Dermatology. 2006;33:17-34.
National Institutes of Health. COVID-19 Treatment Guidelines—Supplements. Accessed at https://www.covid19treatmentguidelines.nih.gov/therapies/supplements on December 30, 2022.
Office of Dietary Supplements. Dietary Supplements in the Time of COVID-19: Fact Sheet for Health Professionals. Office of Dietary Supplements website. Accessed at ods.od.nih.gov/factsheets/COVID19-HealthProfessional on December 30, 2022.
Ooi ML, Richter K, Bennett C, et al. Topical colloidal silver for the treatment of recalcitrant chronic rhinosinusitis. Frontiers in Microbiology. 2018;9:720.
Rhee D-Y, Chang S-E, Lee M-W, et al. Treatment of argyria after colloidal silver ingestion using Q-switched 1,064-nm Nd:YAG laser. Dermatologic Surgery. 2008;34(10):1427-1430.
Scott JR, Krishnan R, Rotenberg BW, et al. The effectiveness of topical colloidal silver in recalcitrant chronic rhinosinusitis: a randomized crossover control trial. Journal of Otolaryngology - Head and Neck Surgery. 2017;46(1):64.
U.S. Food and Drug Administration. Consumer advisory: dietary supplements containing silver may cause permanent discoloration of skin and mucous membranes (argyria). U.S. Food and Drug Administration website. October 6, 2009. Accessed at www.fda.gov/food/recallsoutbreaksemergencies/safetyalertsadvisories/ucm184087.htm on May 20, 2014.
Acknowledgments
NCCIH thanks D. Craig Hopp, Ph.D., and David Shurtleff, Ph.D., NCCIH, for their review of the content update of this publication.
This publication is not copyrighted and is in the public domain. Duplication is encouraged.
NCCIH has provided this material for your information. It is not intended to substitute for the medical expertise and advice of your health care provider(s). We encourage you to discuss any decisions about treatment or care with your health care provider. The mention of any product, service, or therapy is not an endorsement by NCCIH.