Quitting Smoking With Complementary Health Approaches: What You Need To Know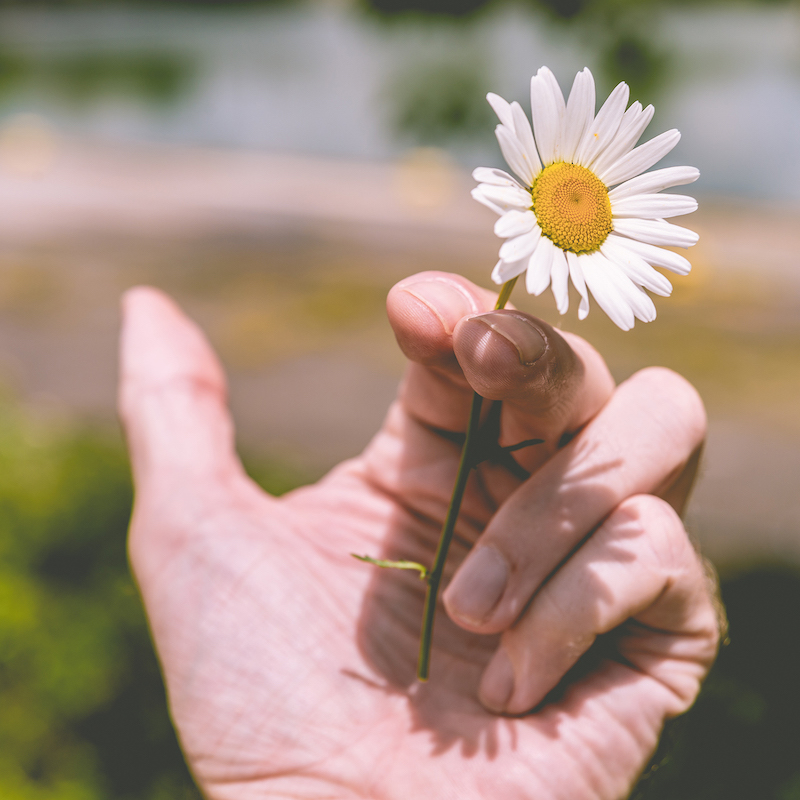 More than two-thirds of adult smokers want to quit, and more than half tried to quit during the previous year, according to a U.S. national survey. Smokers who use proven smoking cessation therapies—behavioral counseling, medication, or both—are more likely to succeed in stopping smoking than those who don't use them. However, only about one-third of people who are trying to quit smoking use these methods.
Some people try complementary health approaches to help them kick the smoking habit. There isn't as much evidence to support the use of these approaches as there is for counseling and medication, but research suggests that some may be helpful as options or additions to proven quit-smoking therapies.
Can psychological and/or physical approaches help people quit smoking?
Can dietary supplements help people quit smoking?
There is no current evidence that the dietary supplements S-adenosyl-L-methionine (SAMe), lobeline (from the herb Lobelia inflata), or St. John's wort can help people quit smoking.

The natural product cytisine (also known as cytisinicline) is used as a smoking cessation aid in some central and eastern European countries. Several studies have indicated that it can help people quit smoking. NCCIH is involved in a public/private partnership with a company that seeks to bring cytisine to market in the United States and is supporting a series of nonclinical studies on cytisine as part of its development as a smoking cessation treatment. In August 2017, the U.S. Food and Drug Administration (FDA) accepted the Investigational New Drug application for cytisine, authorizing the company to proceed with clinical development of the product. If the FDA approves cytisine after further clinical testing, it will provide a new option for smoking cessation treatment in the United States.
Are complementary health approaches for quitting smoking safe?
The psychological and/or physical approaches discussed on this page are generally considered safe for healthy people when they're performed appropriately. If you have any health problems, talk with both your health care provider and the complementary health practitioner/instructor before starting to use these approaches.
If you're considering a dietary supplement, remember that "natural" does not necessarily mean "safe." Some supplements may have side effects, and some may interact with drugs or other supplements. In particular, St. John's wort has been shown to interact with many medications, and these interactions can have serious consequences.
To find out more about quitting smoking, visit smokefree.gov, the National Cancer Institute's quit-smoking resource.
NCCIH Clearinghouse
The NCCIH Clearinghouse provides information on NCCIH and complementary and integrative health approaches, including publications and searches of Federal databases of scientific and medical literature. The Clearinghouse does not provide medical advice, treatment recommendations, or referrals to practitioners.
Toll-free in the U.S.: 1-888-644-6226
Telecommunications relay service (TRS): 7-1-1
Website: https://www.nccih.nih.gov
Email: info@nccih.nih.gov (link sends email)
MedlinePlus
To provide resources that help answer health questions, MedlinePlus (a service of the National Library of Medicine) brings together authoritative information from the National Institutes of Health as well as other Government agencies and health-related organizations.
Website: https://www.medlineplus.gov
National Cancer Institute (NCI)
The National Cancer Institute is the Federal Government's lead agency for cancer research. The National Cancer Institute's Office of Cancer Complementary and Alternative Medicine coordinates and enhances the National Cancer Institute's activities in research on complementary health approaches.
Toll-free in the U.S.: 1-800-4-CANCER (1-800-422-6237)
Website: https://www.cancer.gov/
Email: cancergovstaff@mail.nih.gov (link sends email)
Babb S, Malarcher A, Schauer G, et al. Quitting smoking among adults – United States, 2000–2015. MMWR. Morbidity and Mortality Weekly Report. 2017;65(52):1457-1464.
Cramer H, Krucoff C, Dobos G. Adverse events associated with yoga: a systematic review of published case reports and case series. PloS One. 2013;8(10):e75515.
Cramer H, Ward L, Saper R, et al. The safety of yoga: a systematic review and meta-analysis of randomized controlled trials. American Journal of Epidemiology. 2015;182(4):281-293.
Creswell JD. Mindfulness interventions. Annual Review of Psychology. 2017;68:491-516.
Gurley BJ, Fifer EK, Gardner Z. Pharmacokinetic herb-drug interactions (part 2): drug interactions involving popular botanical dietary supplements and their clinical relevance. Planta Medica. 2012;78(13):1490-1514.
Parsons A, Ingram J, Inglis J, et al. A proof of concept randomised placebo controlled factorial trial to examine the efficacy of St John's wort for smoking cessation and chromium to prevent weight gain on smoking cessation. Drug and Alcohol Dependence. 2009;102(1-3):116-122.
Sood A, Ebbert JO, Prasad K, et al. A randomized clinical trial of St. John's wort for smoking cessation. Journal of Alternative and Complementary Medicine. 2010;16(7):761-767.
Sood A, Prasad K, Croghan IT, et al. S-adenosyl-L-methionine (SAMe) for smoking abstinence: a randomized controlled trial. Journal of Alternative and Complementary Medicine. 2012;18(9):854-859.
Stead LF, Hughes JR. Lobeline for smoking cessation. Cochrane Database of Systematic Reviews. 2012;(2):CD000124. Accessed at www.cochranelibrary.com on May 6, 2019.
Swain TA, McGwin G. Yoga-related injuries in the United States from 2001 to 2014. Orthopaedic Journal of Sports Medicine. 2016;4(11):2325967116671703.
Vickers A, Zollman C, Payne DK. Hypnosis and relaxation therapies. Western Journal of Medicine. 2001;175(4):269-272.
Vidrine JI, Spears CA, Heppner WL, et al. Efficacy of mindfulness based addiction treatment (MBAT) for smoking cessation and lapse recovery: a randomized clinical trial. Journal of Consulting and Clinical Psychology. 2016;84(9):824-838.
Wynd CA. Guided health imagery for smoking cessation and long-term abstinence. Journal of Nursing Scholarship. 2005;37(3):245-250.
Xu S, Wang L, Cooper E, et al. Adverse events of acupuncture: a systematic review of case reports. Evidence-Based Complementary and Alternative Medicine. 2013;2013:581203.
Acknowledgments
NCCIH thanks David Shurtleff, Ph.D., NCCIH, for his review of the 2021 update of this publication.
This publication is not copyrighted and is in the public domain. Duplication is encouraged.
NCCIH has provided this material for your information. It is not intended to substitute for the medical expertise and advice of your health care provider(s). We encourage you to discuss any decisions about treatment or care with your health care provider. The mention of any product, service, or therapy is not an endorsement by NCCIH.
Last Updated: January 2021