Skin Conditions at a Glance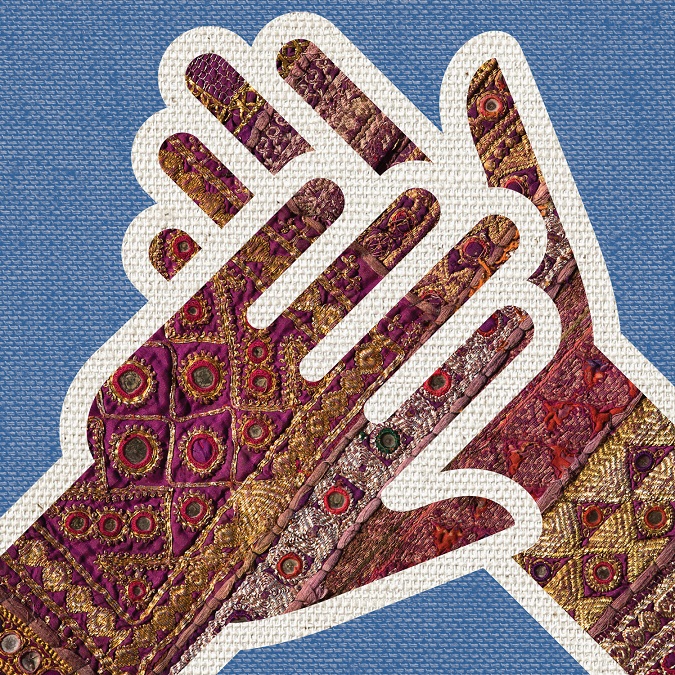 Skin is actually the body's largest organ. It helps regulate internal temperature, allows the body to retain fluids (preventing dehydration), and keeps harmful microbes out. Skin diseases are very common, and affect as many as one in three Americans at any given time. Common skin conditions include acne, contact dermatitis, benign tumors, cancers, atopic dermatitis (also called eczema), and psoriasis. Skin cancer is the most common cancer diagnosis in the United States (but melanoma, which accounts for most skin cancer-related deaths, makes up less than 5 percent of all skin cancer diagnoses).
A large national survey showed that people with skin problems often seek out complementary health approaches, and that vitamin, mineral, and herbal supplements are the most frequently sought complementary approaches.
There have been few studies on complementary health approaches for skin conditions, and those that have been conducted are generally small and not well designed.

Some skin conditions may be signs of an underlying medical issue. If your skin conditions does not improve or worsens, you should contact your health care provider.
The effectiveness of homeopathy, hypnotherapy/biofeedback, and massage therapy for eczema hasn't been proven.
Research involving probiotic supplements given to pregnant mothers and infants has had mixed results; however, results from literature reviews suggest that giving certain types of probiotics, specifically Lactobacillus rhamnosus GG, to pregnant mothers and/or infants may be helpful—especially in addition to conventional treatment.
One literature review concluded there is little evidence that oral or topically applied Chinese herbal mixtures reduced eczema severity in children or adults.
The benefit of fish oil, vitamin E, minerals, multivitamins, vitamin D, selenium, vitamin B6, zinc, sea buckthorn oil, hempseed oil, and sunflower oil taken orally for eczema hasn't been established from the limited number of studies done on these products.
Results of small clinical trials have shown mixed results for fish oil taken orally, which may need to be taken for as long as 6 months to see an improvement.

A form of balneotherapy called Dead Sea climatotherapy and artificial climatotherapy that mimics the Dead Sea environment has been shown to be helpful for psoriasis.

Some clinical studies have examined acupuncture and some plant extracts (used topically) for psoriasis, but the studies were few, small, and poorly designed so these approaches cannot be recommended.
There's not enough rigorous research to recommend topical tea tree oil or bee venom therapy for acne.
There's not enough scientific evidence to recommend tea tree oil; olive, garlic, coconut oils; and Manuka honey as remedies for impetigo (a common bacterial skin infection in young children).
A compound called "black salve" has been promoted online for various skin conditions. However, if it contains bloodroot (Sanguinaria canadensis) it can corrode the skin.
Although Dead Sea climatotherapy has been judged effective, extra exposure to the sun's ultraviolet rays may increase skin cancer risk.
If you're thinking about giving a child a dietary supplement or trying another complementary health approach, it's especially important to consult your child's health care provider. Few complementary approaches have been studied for children.
If you're considering a dietary supplement, remember that "natural" does not mean "safe." Some dietary supplements may have side effects, and some may interact with medications or other dietary supplements. Taking too much of a supplement or substituting supplements for prescription medicines can be harmful—and even life-threatening.
For more information on skin conditions, see the National Institute of Arthritis and Musculoskeletal and Skin Diseases website and sources listed on the MedlinePlus website.
NCCIH Clearinghouse
The NCCIH Clearinghouse provides information on NCCIH and complementary and integrative health approaches, including publications and searches of Federal databases of scientific and medical literature. The Clearinghouse does not provide medical advice, treatment recommendations, or referrals to practitioners.
Toll-free in the U.S.: 1-888-644-6226
Telecommunications relay service (TRS): 7-1-1
Website: https://www.nccih.nih.gov
Email: info@nccih.nih.gov (link sends email)
National Institute of Arthritis and Musculoskeletal and Skin Diseases (NIAMS)
The mission of NIAMS is to support research into the causes, treatment, and prevention of arthritis and musculoskeletal and skin diseases; the training of basic and clinical scientists to carry out this research; and the dissemination of information on research progress in these diseases.
Toll-free in the U.S.: 1-877-22-NIAMS
Website: https://www.niams.nih.gov
This publication is not copyrighted and is in the public domain. Duplication is encouraged.
NCCIH has provided this material for your information. It is not intended to substitute for the medical expertise and advice of your health care provider(s). We encourage you to discuss any decisions about treatment or care with your health care provider. The mention of any product, service, or therapy is not an endorsement by NCCIH.
Last Updated: November 2019