Beda Jean-Francois, Ph.D.
Program Director, Clinical Research in Complementary and Integrative Health Branch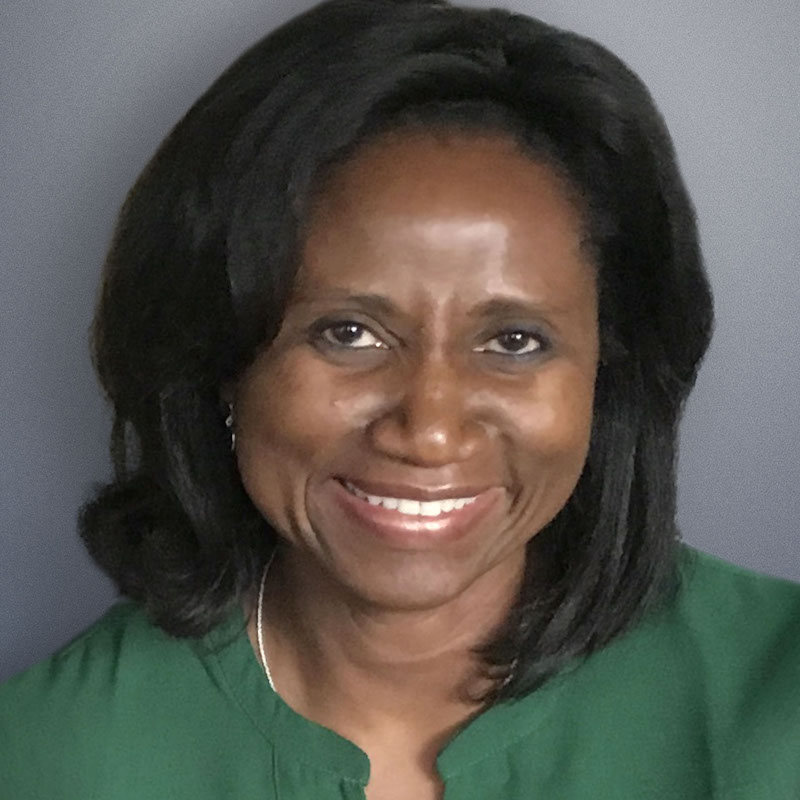 Email: beda.jean-francois@nih.gov
Beda Jean-Francois, Ph.D., is a program director in the Clinical Research Branch in the Division of Extramural Research of the National Center for Complementary and Integrative Health (NCCIH). Dr. Jean-Francois oversees a portfolio of clinical research, including health disparities, pediatric research on mental and emotional well-being, maternal morbidity and mortality, and pragmatic clinical trials. Additionally, she contributes to the mental, emotional, and behavioral (MEB) initiatives as well as the Pragmatic Trials Collaboratory, the Helping to End Addiction Long-term® Initiative (NIH HEAL Initiative®), and the Pragmatic and Implementation Studies for the Management of Pain to Reduce Opioid Prescribing (PRISM) project.
Dr. Jean-Francois is especially passionate about reducing children's health disparities. Other research interests include life-course perspective on health and disease, behavioral health prevention services, health information technology, reproductive health equity, and childhood obesity. Before joining NCCIH, Dr. Jean-Francois served as a National Institutes of Health (NIH) health scientist administrator at the National Institute on Minority Health and Health Disparities (NIMHD) since 2017. While at NIMHD, she served as a co-lead for the data coordinating center for the trans-NIH Rapid Acceleration of Diagnostics for Underserved Populations (RADxUP), which is a consortium of more than 85 multidisciplinary grantees working to target disparities in COVID-19 morbidity and mortality. Dr. Jean-Francois developed multiple funding opportunities, including Effectiveness of School-Based Health Centers to Advance Health Equity, Addressing Racial Disparities in Maternal Mortality and Morbidity, and Leveraging Health Information Technology to Address Health Disparities. Additionally, she served as project scientist for Center of Excellence research grants to promote research in health disparities and the training of a diverse scientific workforce.
Prior to working at NIH, Dr. Jean-Francois was a social science analyst in the Center for Behavioral Health Statistics and Quality in the Performance, Quality, and Evaluation Branch at the Substance Abuse and Mental Health Services Administration (SAMHSA). During her tenure at SAMHSA, she functioned as a program evaluation consultant and research methodologist to contract management teams to provide expertise on program evaluation designs of national cross-site evaluations for a complex portfolio of grant-funded behavioral health promotion and prevention services, interventions, and training programs. Other past roles include serving as a faculty member at the public school and university levels and as a research psychologist with the U.S. Department of Defense.
Dr. Jean-Francois earned her Ph.D. in applied developmental psychology and master's degree in education with an emphasis on learning and reading disabilities from the University of Miami in Coral Gables, Florida, in 1999.
Dr. Jean-Francois's Blog Post