Know the Science: How To Make Sense of a Scientific Journal Article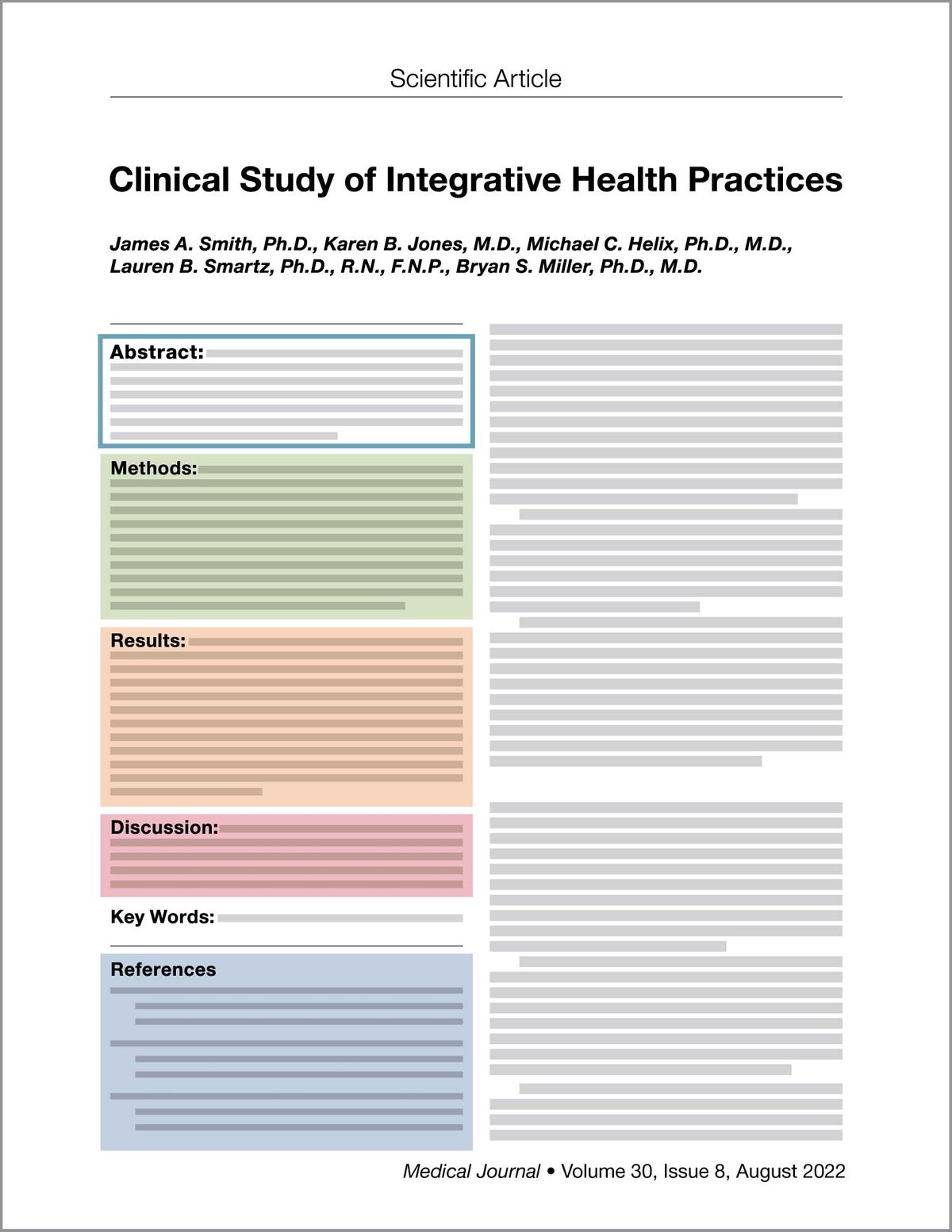 Click on one of the highlighted areas to learn more
Abstract
A brief description of the key points you will find in the paper. This can include:
Objectives: What questions the researchers hope to answer.
Methods: What type of study the researchers used to conduct the study.
Results: What the researchers discovered.
Discussion/conclusion: What the results mean and/or the author's interpretation of the results.
Tip: Look at the date of the study. Was it conducted in the past year? 5 years? 15 years? As new information is learned, scientific standards and techniques change, and practices evolve. New research may support results from older studies as well as lead to new methods to diagnose and treat conditions and diseases. New research can, at times, also contradict other research, which may require additional research to explore and resolve these differences. Research can separate the good results from the bad results. In this way, the scientific method is self-correcting, which is reassuring. Looking at the date can provide insight into how the study fits into the larger evidence base on a particular topic.
Main Sections
Within the article you will find detailed information about the Methods, Results, Discussions and Conclusion, and the References.