Know the Science: How To Make Sense of a Scientific Journal Article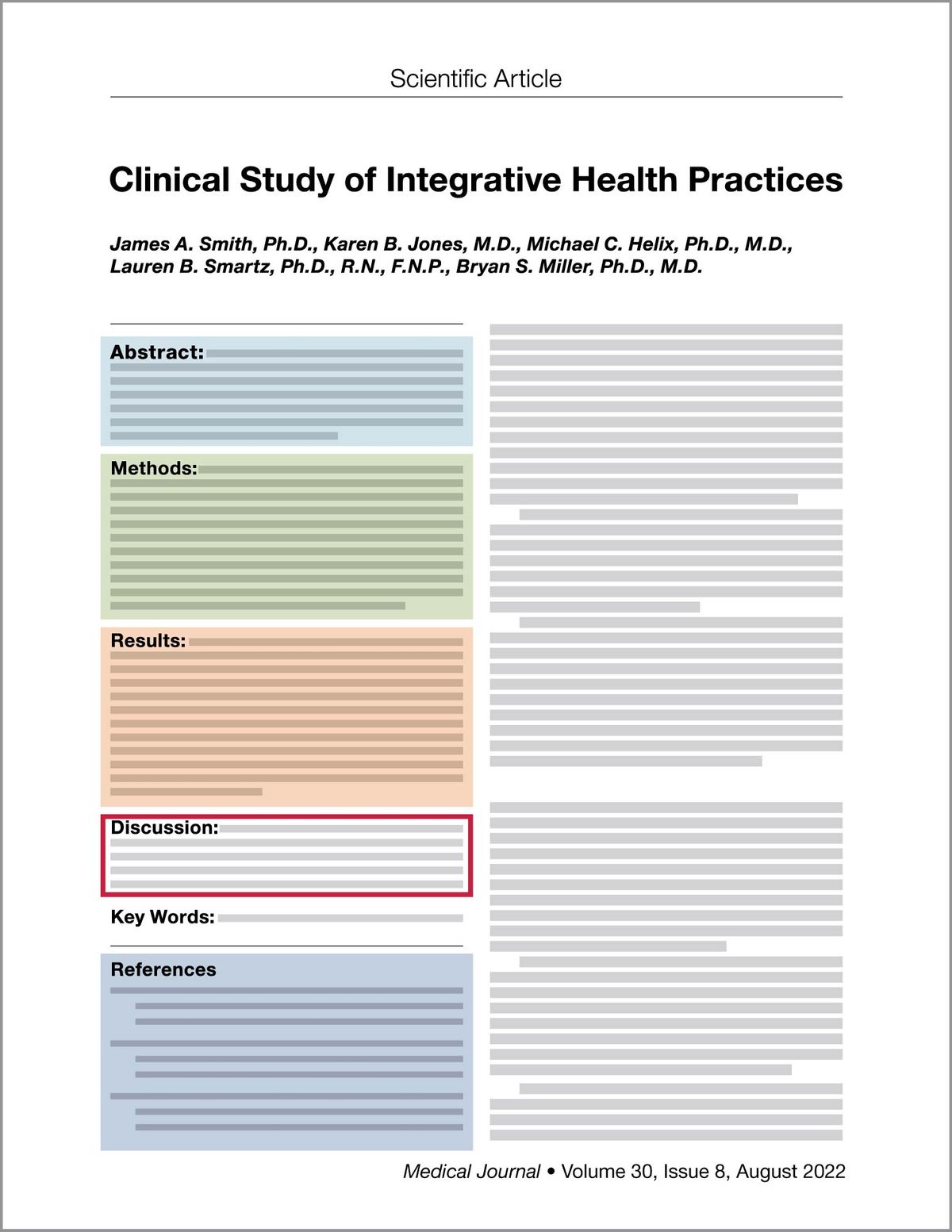 Click on one of the highlighted areas to learn more
Discussion and Conclusion
What the results mean.
This is where you can often find out how the study relates to your own health.
This section includes the authors' explanation of, and own opinions about, what the results mean.
Since the conclusions are the authors' own, others may or may not completely agree with their explanation of the results.