Director, Office of Policy, Planning, and Evaluation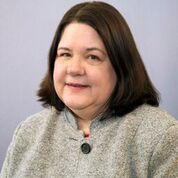 Mary Beth Kester, M.S., is the director of the Office of Policy, Planning, and Evaluation (OPPE) at the National Center for Complementary and Integrative Health (NCCIH). As OPPE director, she oversees the policy, planning, evaluation, and reporting functions for the Center's scientific initiatives and programs; preparation of congressional testimony and responses to congressional inquiries; and implementation of the Freedom of Information Act.
Ms. Kester came to NCCIH in 2017 from the National Institute of Arthritis and Musculoskeletal and Skin Diseases (NIAMS), where she served as a health policy analyst. Previously, she was a health policy analyst at the National Institute of Biomedical Imaging and Bioengineering (NIBIB) and the National Institute of Diabetes and Digestive and Kidney Diseases (NIDDK).
Ms. Kester began her National Institutes of Health (NIH) career in 1993 as a biologist in the NIDDK intramural research program, where she worked in a group co-led by Drs. Francis Collins and Allen Spiegel to identify the gene responsible for multiple endocrine neoplasia type 1 (MEN1). Her NIH-wide work has included contributing to the development of the NIH Strategic Plan and the NIH Biennial Report and serving on many NIH-wide committees. She also played important roles in NIAMS and NIBIB communication activities.
Ms. Kester holds a master of science degree in toxicology from the University of Maryland, Baltimore, and a bachelor of science in microbiology from The Pennsylvania State University. Among her awards are two NIH Director's Awards and three NIH Plain Language Awards.